No longer limited to traditional briefcases or backpacks, men's crossbody bags have emerged as a trendy accessory that combines practicality with style. They offer hands-free convenience where you can store your keys, wallet, and phone safely around your body. We'll look at some styling and buying tips when shopping for the best men's crossbody bags.
Are Men's Crossbody Bags in Style?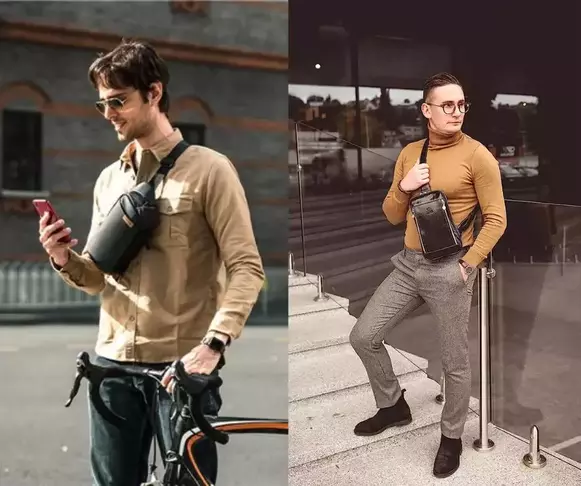 Yes, men's crossbody bags are in style in 2023. In recent years, there has been a significant shift in fashion norms and a growing acceptance of gender-neutral and gender-inclusive styles. As a result, men's fashion has expanded to include a wider range of accessories, including crossbody bags.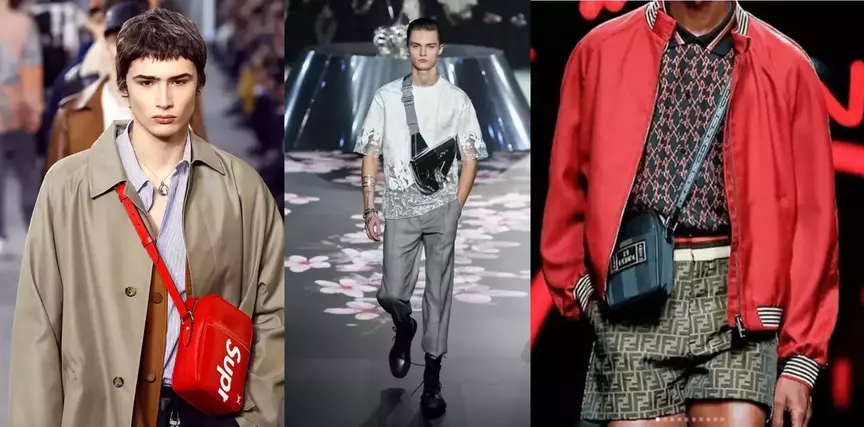 Many fashion brands and designers have recognized the demand for men's crossbody bags and have incorporated them into their collections. Celebrities and influencers have also been seen sporting crossbody bags, further popularizing the trend.
How to Style Men's Crossbody Bags
One of the great things about crossbody bags for men is how versatile they can be. You and easily dress up or down an outfit depending on what kind bag design you choose. You can find crossbody bag's for men in popular styles like sling bags, messenger bags, mini bags, and more sporty, utility bags.
Casual Cool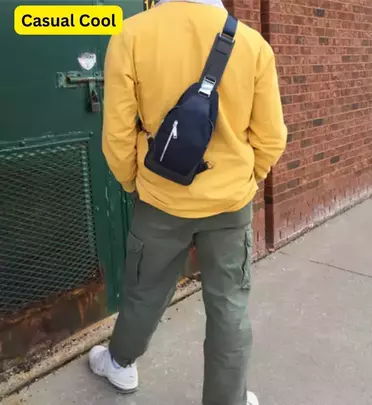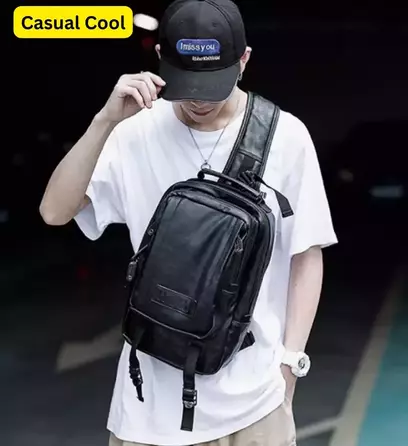 For a laid-back and effortless look, pair a leather or canvas crossbody bag with jeans/khakis, a t-shirt, and a casual jacket. Opt for neutral colors like brown or black to maintain a classic aesthetic, or go for bold hues to make a fashion statement.

Business Chic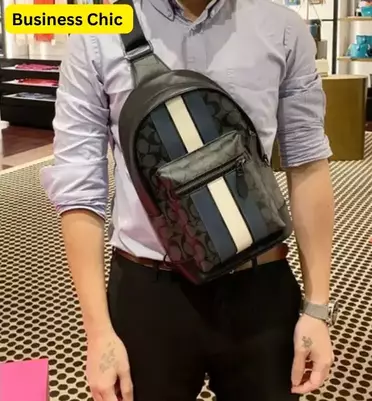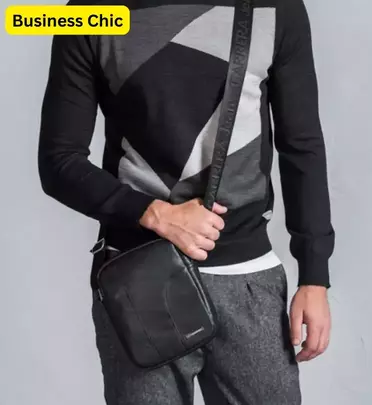 Elevate your work attire by opting for a sleek and minimalistic crossbody bag in a refined material such as leather or nylon. Pair it with tailored trousers, a crisp button-down shirt, and a blazer for a sophisticated and professional look.
Travel Ready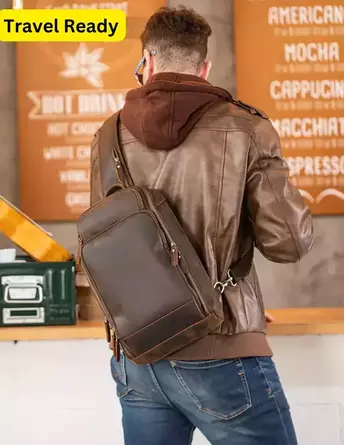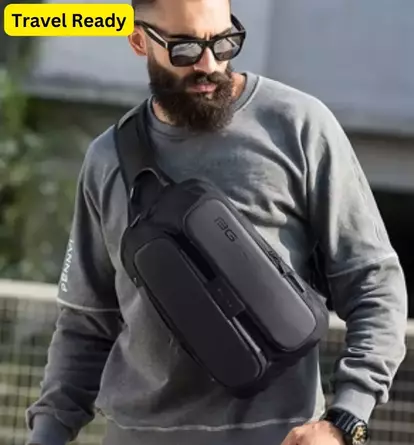 When embarking on your next adventure, a crossbody bag is the perfect travel companion. Choose a lightweight and water-resistant option with multiple compartments to keep your travel essentials organized and secure.
Urban Chic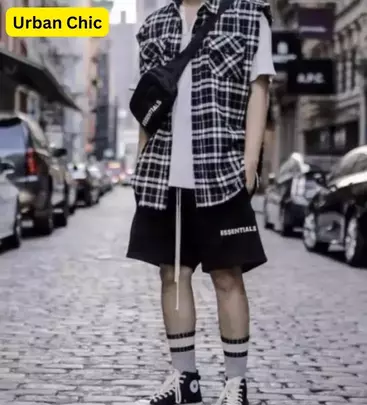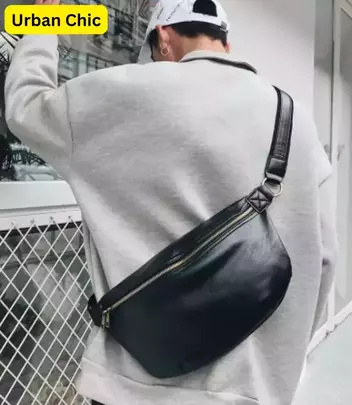 Crossbody bags are apart of the latest trends in the street fashion scene. Leather and sporty crossbody bags are the perfect accessory that can be paired with a t-shirt, jacket, jeans or shorts, and sneakers.
Related: How To Stop Nipples Poking Through Shirt For Men
The Best Men's Crossbody Bags
When shopping for the best men's crossbody bag, there are several factors to consider to ensure you find a bag that suits your needs and personal style. Here's some information to keep in mind:
Size and Capacity: Determine how much space you require in a crossbody bag. Consider what items you typically carry, such as a wallet, phone, keys, notebook, or even a small tablet or e-reader.


Material and Durability: Choose a bag made from high-quality materials that can withstand daily use. Common materials for crossbody bags include leather, canvas, nylon, or synthetic materials.


Comfort and Fit: Pay attention to the strap design and adjustability. Look for a crossbody bag with a comfortable and adjustable strap that allows you to wear it at your preferred length.


Style and Design: Consider your personal style and how the crossbody bag will fit into your wardrobe. Decide whether you prefer a more casual, sporty, or formal look.


Functionality and Features: Assess the bag's functionality and features. Check for features such as zippered or magnetic closures, external pockets for quick access, padded compartments for electronic devices, or hidden pockets for added security.


Budget: Determine your budget for the crossbody bag. Prices can vary significantly depending on the brand, materials, and design. Decide on a price range that suits your preferences and aligns with the bag's expected quality and durability.
Read More: