So you're finally going to church after some time and you have no idea what to wear. When it comes to dressing for church, dressing appropriately is not only a sign of respect but also an opportunity to showcase a more refined style. They don't say put on your 'Sunday Best' for nothing! We'll guide you through what are the staples of church clothes for men, and how you can look stylish, comfortable, and appropriate at the same time.
What to Wear to Church for Men
When selecting your church outfit, it's important to consider the setting and the specific guidelines of the place of worship. Most churches adopt more of a formal-casual setting, so while a t-shirt and shorts would leave you under-dressed, a suit and tie may be a bit overkill. To be safe, avoid wearing clothing with offensive slogans, graphics, or excessive branding.
Dress Shirt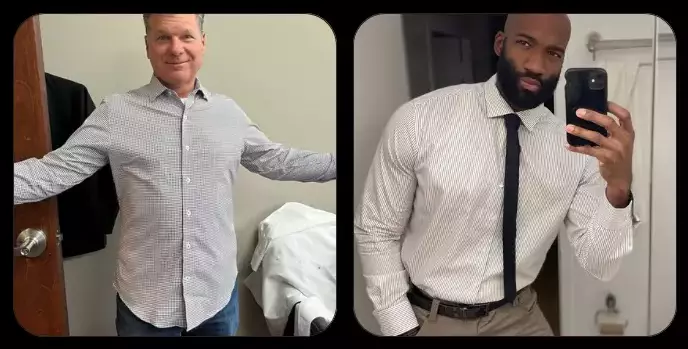 Crisp, well-fitted dress shirts in solid colors or subtle patterns are a safe bet. Opt for classic colors such as white, light blue, or pastels for a timeless look. Long sleeve button downs for cooler weather and short sleeve polos should be fine for the warmer seasons. Ensure the shirt is clean, ironed, and appropriately buttoned up.
Trousers or Chinos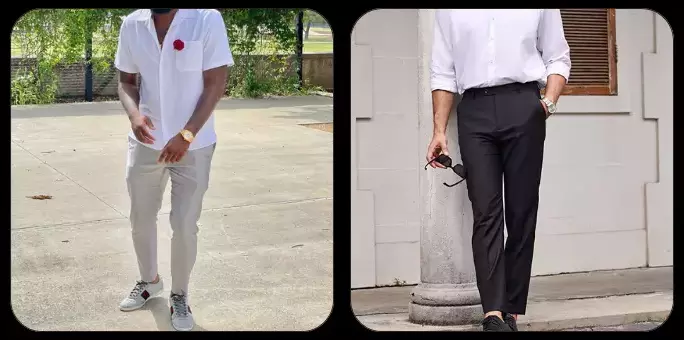 Pair your dress shirt with tailored trousers or chinos. Stick to neutrals like black, navy, gray, or khaki for a church-appropriate appearance. Avoid jeans or shorts unless your church has a more casual setting and make sure they're aren't ripped up or too faded.
Blazers or Sport Coats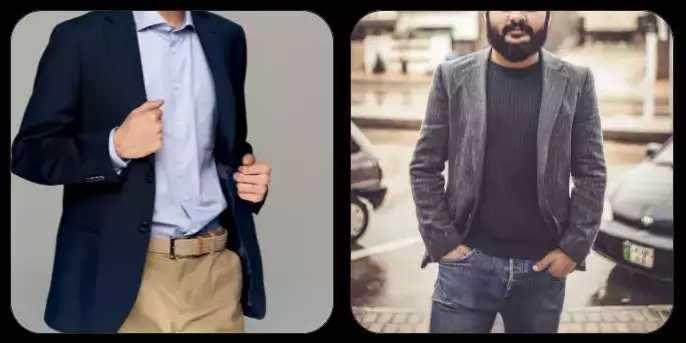 Adding a blazer or sport coat instantly elevates your ensemble. Opt for classic styles in neutral colors like navy, grey, black, or tan. For more casual church settings, a blazer over a clean, plain t-shirt paired with jeans or trousers should be enough. You can change the under shirt to a dress shirt and add a tie for more formal church events.
Sweaters and Cardigans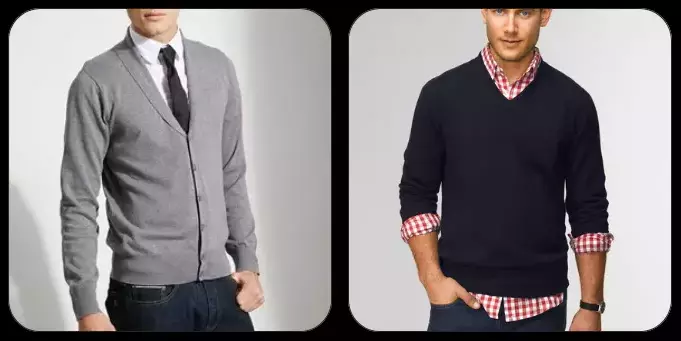 For a bit more comfort than a blazer jacket, you can opt for a sweater or cardigan instead. A solid color sweater or button down cardigan can help add a bit more formality to your top while keeping you comfortable and warm. Wear a dress shirt underneath with a collar and tie sightly visible for a more refined look.
Shoes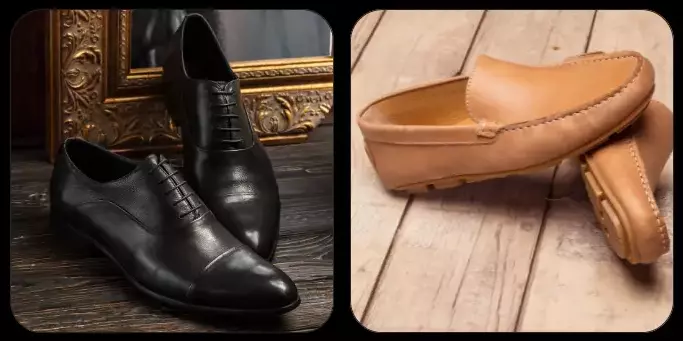 Complete your church outfit with appropriate footwear that's comfortable but not sloppy. Opt for leather dress shoes in classic styles such as Oxfords, boots, or loafers. A clean pair of sneakers can work for more casual churches, just ensure they are clean, polished, and in good condition.
Ties and Accessories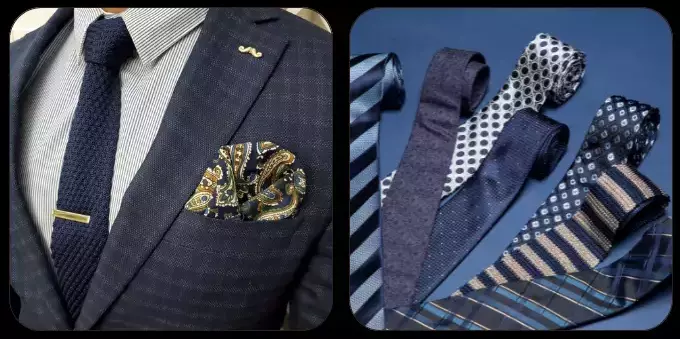 A tie is an excellent way to add a touch of formality to your church attire. Choose a tie that compliments your shirt and adds a pop of color or pattern to your ensemble. Additionally, consider wearing a pocket square or lapel pin for an extra dash of style.
Related: Elevating Style: How To Wear High-Waisted Pants For Men
Stylish Church Outfits for Guys
Here are a few simple outfits to give you inspiration for what to wear to church that should be appropriate for any church settings.
Clean Cut Casual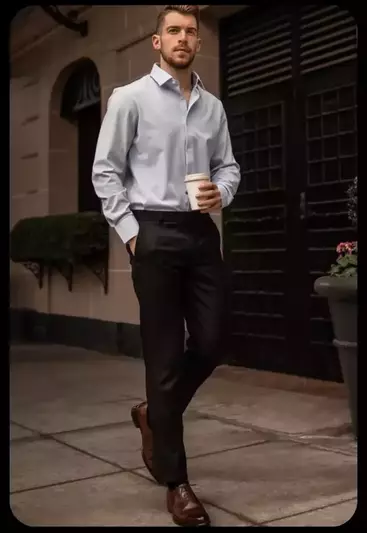 This is pretty much the essential when it comes to church clothes for men. Pair a well-fitted white or light grey button-down shirt with black slim-fit trousers or dark jeans. Complete the look with black or brown Oxfords or loafers. This simple ensemble is most likely in your closet already and is a safe bet for not being over or under dressed.
Shop Similar Styles on Amazon:
Spring Casual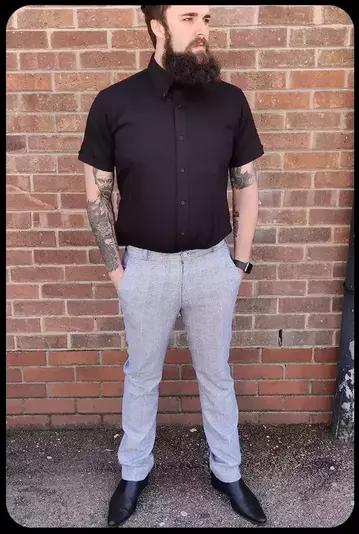 For warmer weather, opt for a short-sleeve polo or button down shirt in a solid color or subtle pattern. Combine it with tailored trousers and complete the outfit with leather sneakers or casual loafers. This outfit exudes a relaxed vibe that's still respectable enough for church.
Shop Similar Styles on Amazon:
Fall Sweater and Trousers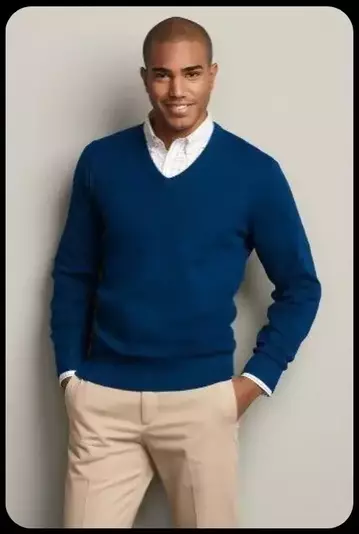 Layer a lightweight V-neck sweater over a collared shirt for a stylish and cozy look. Pair it with tailored trousers or chinos and finish the ensemble with leather dress shoes. This outfit is versatile and more comfortable than a full suit while still being appropriate for formal and casual church settings.
Shop Similar Styles on Amazon:
Casual Professional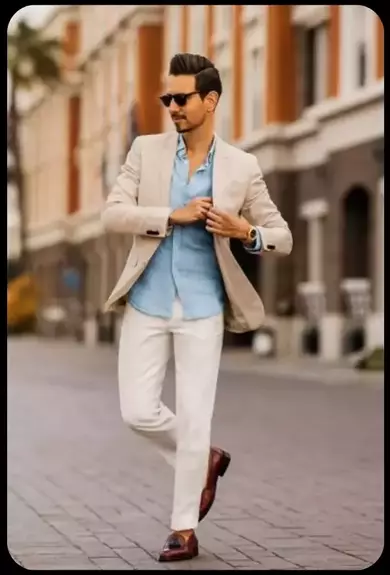 If you prefer or your church requires more formal wear, a simple solid colored blazer in their neutral or pastel colors is the way to go. To keep things light and casual, try a cream sports blazer, light blue dress shirt, with white trousers or a pair of dark, blue jeans. Put on a tie and button your blazer for a more formal appearance.
Shop Similar Styles on Amazon:
Read More: