When it comes to crew socks vs ankle socks, which side are you on? You notice your socks are starting to get holes and it's that time to do a yearly sock haul. Do you get crew socks or ankle socks? Some men swear by ankle socks only and hate when the cuff of their socks shows too much above their sneakers. While others can't stand the way ankle socks tend to slip down and prefer the extra support.
Both styles have their pros and cons and really it comes down to your outfit, comfort, and personal taste.
Crew Socks vs. Ankle Socks: What's the Difference?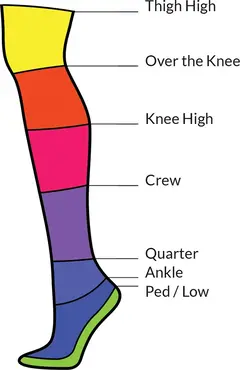 The difference between crew socks and ankle socks simply lies in their length. Crew socks are typically taller, reaching up to the mid-calf or just below, providing coverage and protection for your lower legs. On the other hand, ankle socks, as the name suggests, sit at or just above the ankle, slightly hidden in your shoes.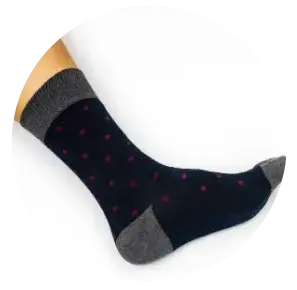 Crew socks are the traditional choice, favored for their versatility and classic appearance. They are ideal for wearing with boots, high-top sneakers, and dress shoes, as they create a seamless transition from the bottom of your pants to your footwear. The added length also helps prevent chafing and provides a layer of warmth during colder months.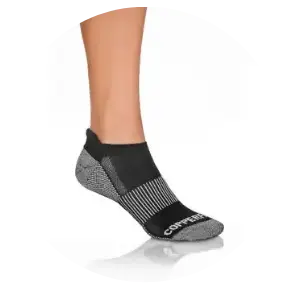 On the flip side, ankle socks are the go-to option for those looking for a more minimalist and modern approach. Perfect for low-cut sneakers, loafers, and casual wear, ankle socks offer a stylish yet discreet look. They are especially popular during warmer seasons when you want to showcase some ankle flair while keeping your feet fresh and sweat-free.
Ankle Socks vs Crew Socks: When to Wear
The right choice of socks can significantly impact your overall appearance, enhancing your outfit and projecting your sense of style. Let's explore some expert style tips on how to flawlessly pair crew socks and ankle socks with different types of footwear and clothing, ensuring you're always on top of your sock game!
Crew Socks: Elevating Formal Attire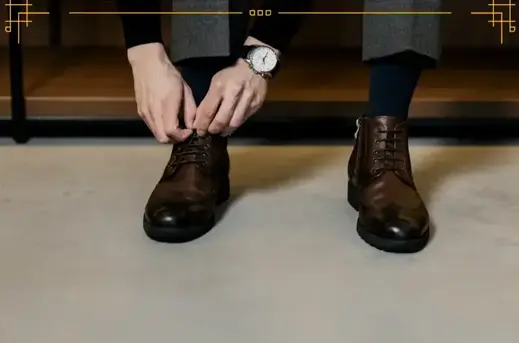 Dress Shoes and Tailored Trousers: For formal occasions and business settings, choose crew socks that match the color of your dress shoes or trousers. This creates a seamless transition from your pants to your footwear, maintaining a polished and sophisticated look.
Suit Up: When wearing a suit, go for crew socks in dark, solid colors, such as navy, charcoal, or black. Avoid bold patterns that may distract from the overall elegance of the ensemble.
Cold Seasons: There's nothing worse than having drafty ankles during the cold, winter seasons. It's best to wear crew socks during the colder months to cover any exposed skin from the elements.
Patterns and Material: Experiment with different sock materials like wool, cashmere, and different patterns like pinstripes or dots. These luxurious textures not only feel comfortable but also exude refinement.
Ankle Socks: Adding Casual Coolness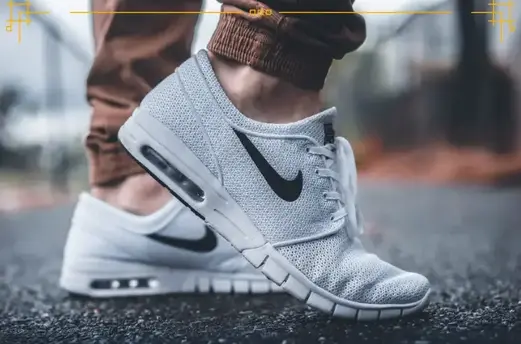 Sneaker Ensembles: Ankle socks are the perfect complement to your favorite sneakers. Opt for no-show ankle socks to create a clean, sockless appearance, ideal for low-cut sneakers and slip-on shoes.
Rolled-Up Chinos: When rocking a pair of chinos, cuff them slightly above the ankle and pair them with ankle socks. This stylish combo creates a relaxed and laid-back vibe, perfect for casual outings.
Sporty Looks: For sporty outfits, choose ankle socks with athletic designs or logo branding. Match the sock color to your sneakers or other elements in your outfit for a cohesive and athletic-inspired appearance.
Summer Shorts: Embrace the warm weather by pairing ankle socks with your favorite shorts. Opt for fun and vibrant patterns to inject a dose of personality into your look.
Are Ankle or Crew Socks Better For Sports?
The choice between ankle vs crew socks for sports largely depends on personal preference, the type of sport you are engaging in, and your specific needs. Ankle socks are lightweight and breathable, ideal for sports or activities with quick feet movement like basketball or dancing. Crew socks provide a bit more support around the ankles and warmth, more ideal for injury prone sports like soccer or sports played in the cold.
Some athletes might prefer ankle socks for agility and breathability, while others might opt for crew socks for additional protection and cushioning. Consider trying both types of socks during your practice sessions to see which one works best for you and your athletic performance.
Read More: Hoochie Daddy Shorts: Show Off Of Those Buns And Thighs
The Winner: Crew Socks vs Ankle Socks?
In the ultimate battle of crew socks vs. ankle socks, there is no clear winner. Each style boasts its distinctive charm, catering to different fashion preferences and occasions. Crew socks offer formality and versatility, while ankle socks bring a modern and casual flair to your ensemble. Ultimately, the choice between crew socks and ankle socks comes down to your personal style, comfort level, and the outfit of the day you'll be sporting them with.
Shop Related Products on Amazon:
Also Read: