The Caesar cut is back. It's a timeless style that has graced the heads of Hollywood legends, athletes, and everyday guys for decades. Named after the famously coiffed Roman dictator Julius Caesar, this short, clean-cut hairstyle is characterized by a fringe that lays flat on the forehead and is shorter in the back.
Today, the Caesar cut is one of the most popular hairstyles for men across all ages and ethnicities. If you're thinking of getting a Caesar cut or are wanting information on how to style and maintain it, keep reading.
Best Face Shapes For Caesar Haircut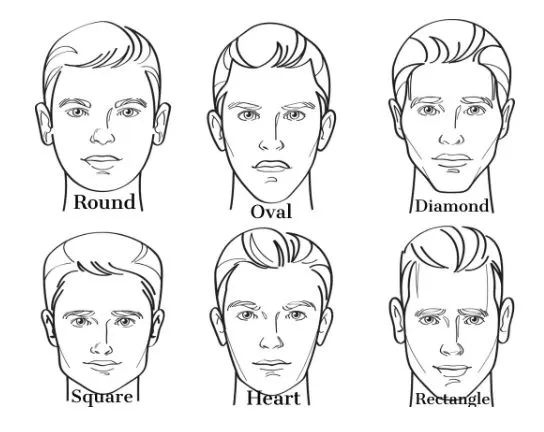 The good thing about the Caesar haircut is that it can suit almost all face shapes.
If you have a round or heart-shaped face shape: we recommend keeping the hair on top and in the front a bit longer to have more of a slimming effect– making the wideness of your face less pronounced. Add a bit more texture and volume to the top of your head to make your face look smaller.
If your face is diamond or oval shaped: you're in luck because almost any length or style will look good on you. A shorter hair length can be very stylish and draw out the sleek angles of your face. A longer fringe can add a bit more dimension and size to your face.
If you have a square or rectangular face shape: the Caesar cut is very flattering for this shape as well, although we recommend adding some length on top so as to balance out your angular features. Having too short of a fringe in front may make your face appear wider.
How To Do A Caesar Haircut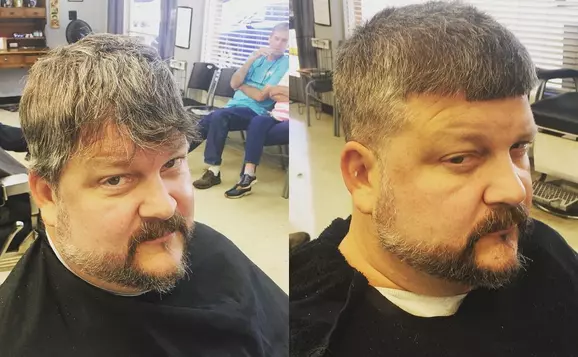 It's best to go to a barber unless you have experience cutting your own hair. When getting a Caesar cut, be sure to bring reference photos and describe the look you're going for in as much detail as possible. That way you can clearly communicate what look you are going for.
If opting to give yourself a Caesar cut, you're in luck as it's not too difficult. The great thing about the Caesar cut is that it's about the same length all the way around. Some may opt for a longer fringe in the front or a lower fade in the back, but for the most part, the top of the hair is pretty uniform.
To begin, if your hair is very long, trim it down to a more manageable length and even all around. Comb the front fringe forward and cut it to the desired bang length.
Take clippers and shorten the lower half of the hair up to the temples. It may be a good idea to begin a bit lower and work your way up with the fade in case you make any mistakes.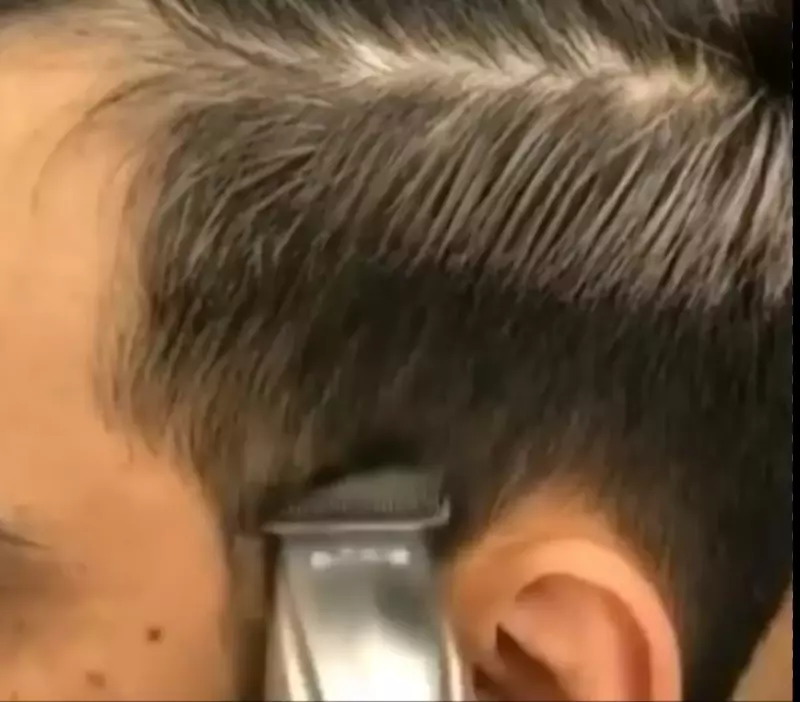 The classic way to style a Caesar cut is by cutting the front the same length as the rest of the hair, and pushing the fringe forward so that it lies flat on the forehead. Some guys prefer a shorter, lined up hairline, while others go for a longer, choppier fringe.
A longer fringe may help make rounder, chubbier faces appear thinner, while a shorter fringe can help accentuate strong bone structure.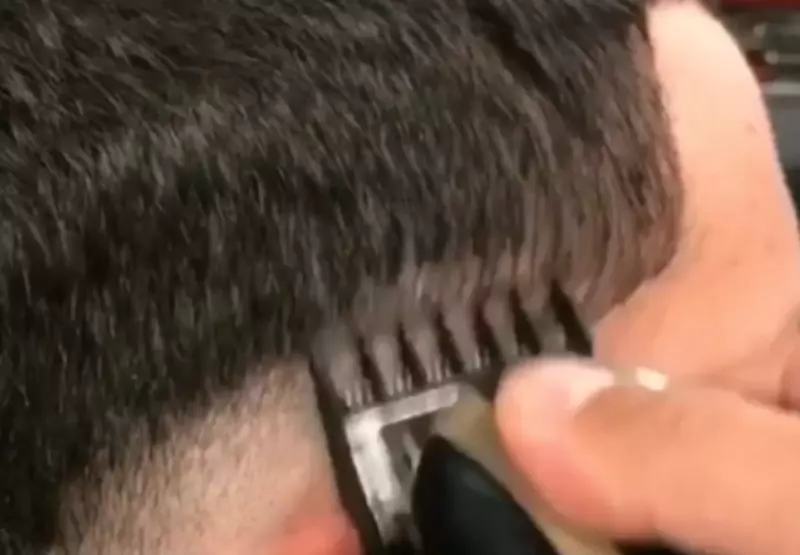 Next, blend the hairline from the lower half of your hair to the longer hair, moving the clippers in an upward motion. How deep you want the fade to be is up to you as lighter and heavier fades are both popular and attractive.
Finish up by straightening out any uneven hair or edges. To add a bit more style to your look, you can shape up your edges with sharper angles.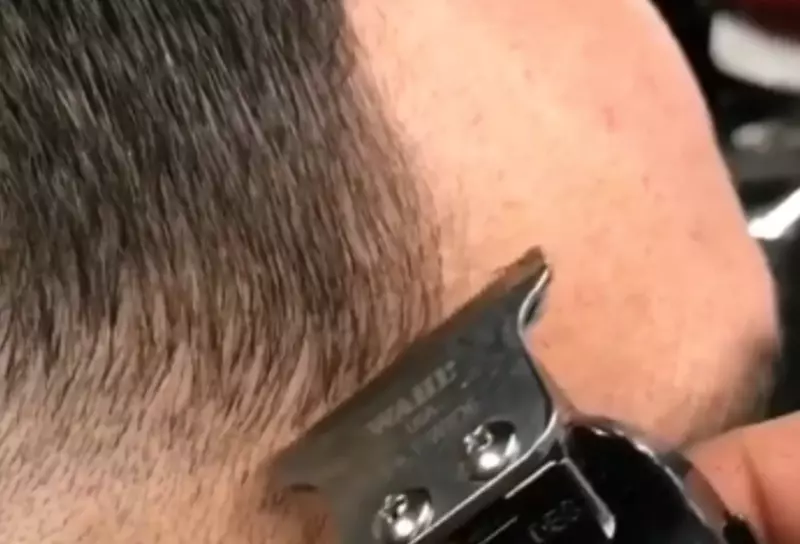 The Best Slimming Hairstyles for Chubby Male Faces
How to Style a Caesar Cut
Most of the styling differences when having a Caesar haircut will come from the darkness of the fade and the length of the hair on top. From a very short and clean cut classic Caesar, to a long, messy, bedhead Caesar– there are so many variations of Caesar haircuts to try.
High Fade Caesar Cut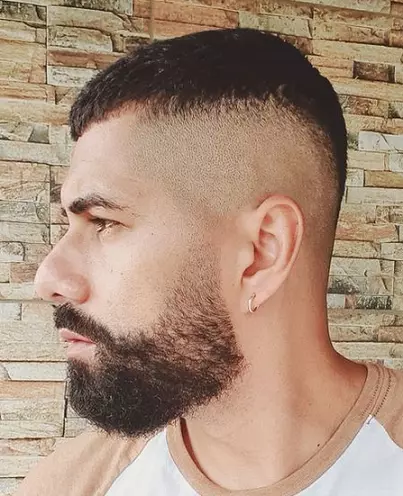 Tapered Caesar Cut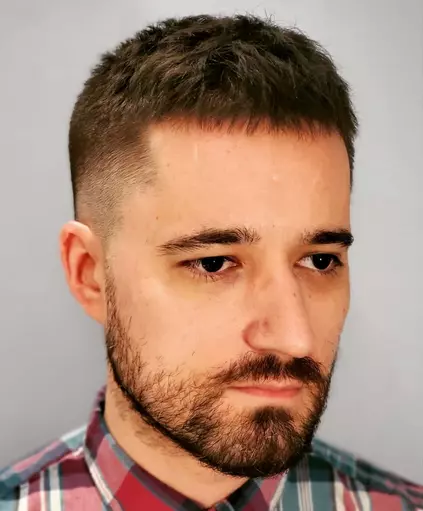 Caesar Cut With Straight Bangs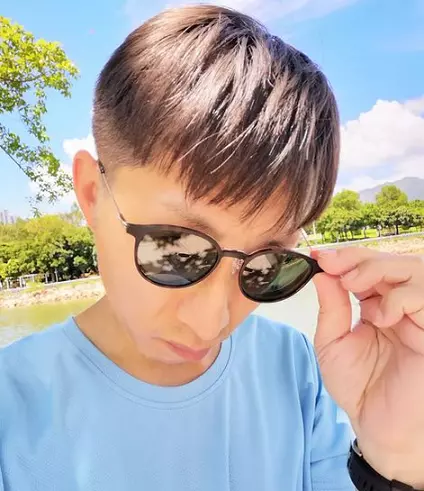 Caesar Cut With Waves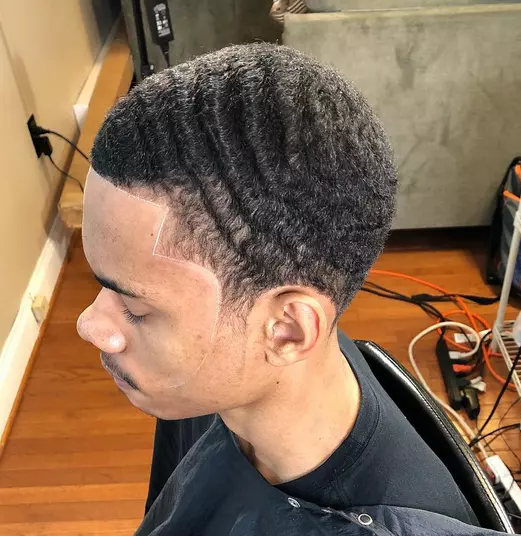 Classic Short Caesar Cut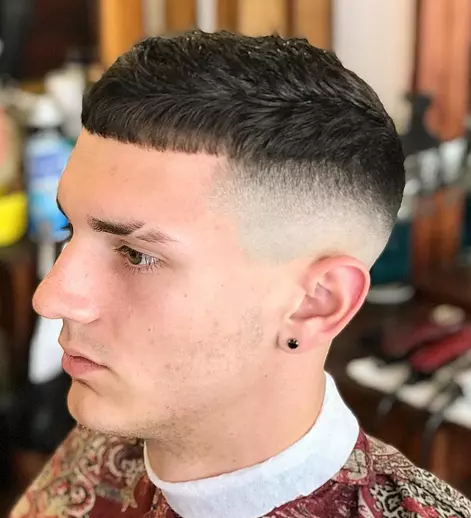 Spiky Caesar Cut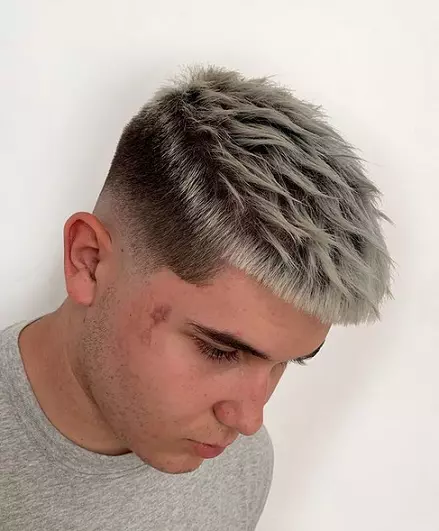 Natural Caesar Haircut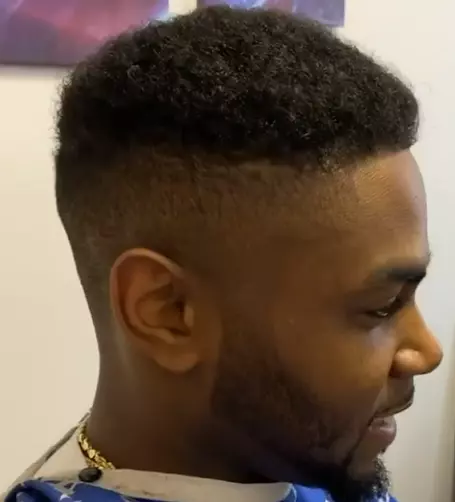 Shaggy Caesar Haircut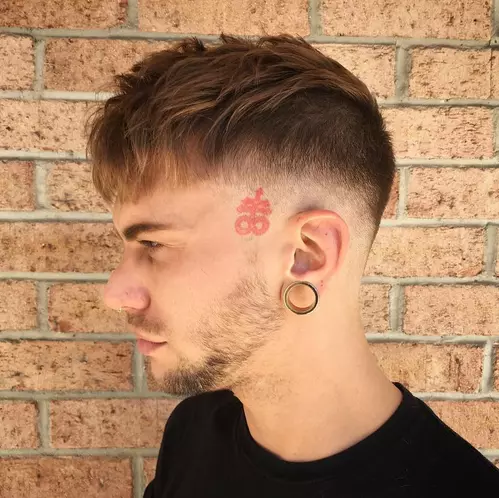 Short Caesar Cut Gelled Down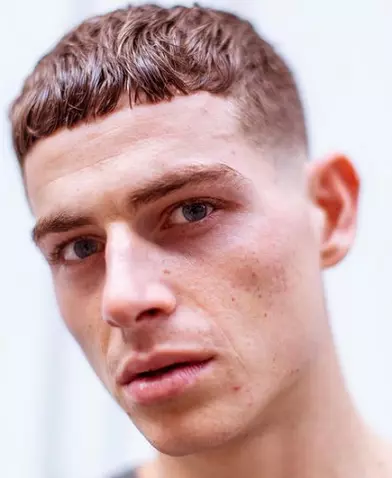 Caesar Hair With Undercut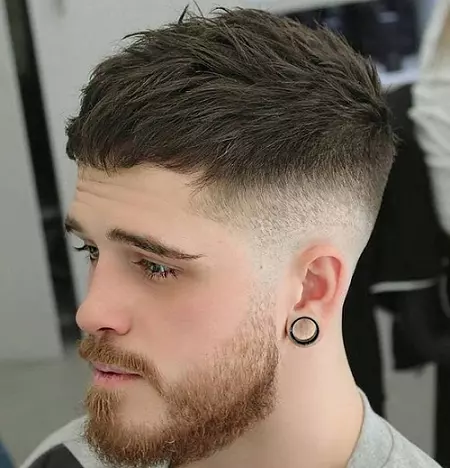 Dyed Caesar Haircut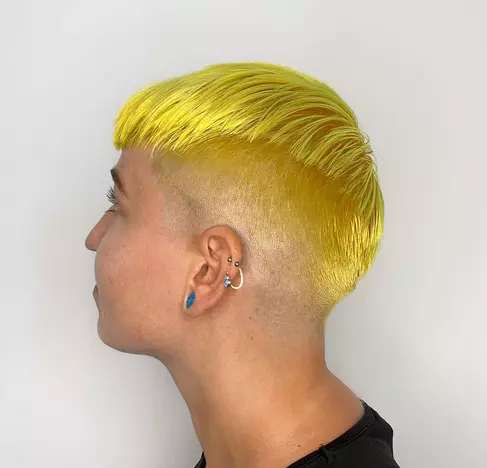 When styling the hair on top of your head, you can go for a more polished look where product is used to slick down the hair in the forward direction. Or you can grow your hair out a bit longer and have messy spikes or curls on top.
It's best to follow your natural hair texture. If your hair is naturally curly when longer, a Caesar cut can still look great with a more textured top.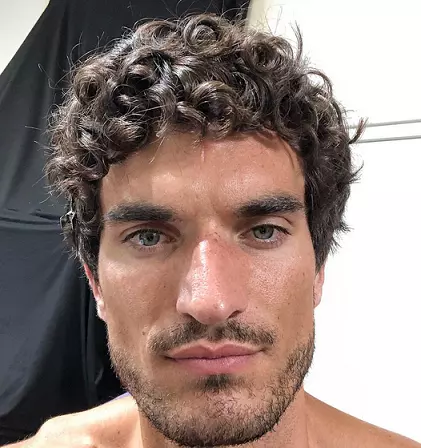 Style with a small amount of pomade or gel to hold your hair in place. Apply it evenly throughout your hair and tussle your hair through your fingers to style it into place.
To add more volume and texture, dust a hair powder and through your hair for a more voluminous, messy look.
Maintenance
First, make sure you use a high quality shampoo and conditioner. This will help keep your hair healthy and vibrant. If your hair is usually very flat and you want a more voluminous look on top, blow dry your hair in an upward motion with a round brush before styling. As far as upkeep goes, a Caesar cut is pretty low maintenance. All you need to do is get it trimmed every four to six weeks to keep it looking sharp.
How To Straighten Curly Hair for Men.
Conclusion
So there you have it. The Caesar haircut is perfect for guys who want a clean cut that's easy to maintain. It can give you an edgier look compared to a regular crew cut and fade. It also works very well in hiding a receding hair line.
With its simple yet stylish aesthetic, it's no wonder why the Caesar cut has stood the test of time, and why it continues to be one of the most popular haircuts around today. Give it a try and you'll see why you won't be able to help yourself from channeling your inner Julius Caesar when rocking a Caesar cut.
Read More: