Hair styling powder for men has emerged as a popular hair must-have product in recent years, providing solutions to many different hair styling needs. This magic powder has transformed the hair styling game, giving you the ability to add volume, texture, and hold to your hair effortlessly.
Greasy scalp? Sprinkle some hair styling powder. Thin, flat hair? Sprinkle some hair styling powder. See how hair styling powder for men can give you perfectly styled influencer hair all the time.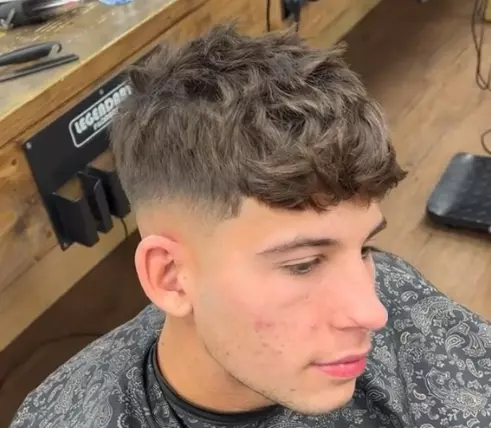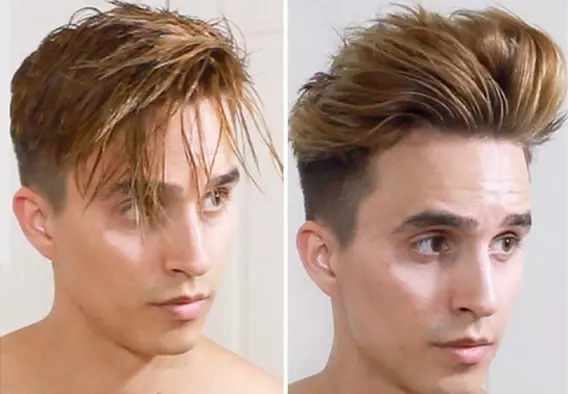 Related: Eyebrow Tinting for Men: The Lowdown on Brow Tint
What is Hair Styling Powder
Hair styling powder has a fine, powdery consistency, and is made from natural ingredients like silica, bentonite clay, and cornstarch.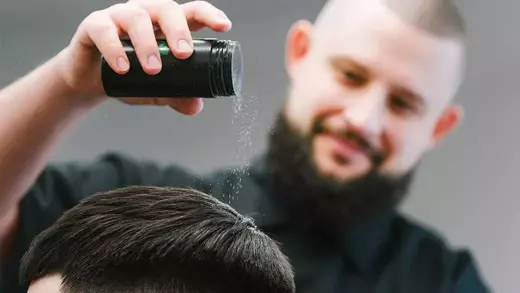 There are many benefits for men to use hair styling powder.
Soaks Up Oils
If you have oily hair or tend to sweat a lot, hair styling powder can help by absorbing excess oil and moisture from the hair. It will leave your scalp dry and smelling great all day.
Adds Volume and Texture
When applied to the roots of the hair, the powder helps to lift the hair and create a fuller appearance. The fine, powdery texture of the product also helps to add texture to the hair, making it easier to style.
Covers Appearance of Thinning
Hair styling powder can help to create the appearance of thicker hair by plumping up individual strands and filling in gaps between them. Some powders are also tinted or have hair fiber building materials that give the appearance of thicker, fuller hair.
Holds Hairstyle In Place
Hair styling powder helps hold a hairstyle in place by coating the individual strands with a fine layer of powder. This helps to create a rough texture that provides grip and holds hair that may otherwise be to thin or slippery.
How To Use Men's Hair Styling Powder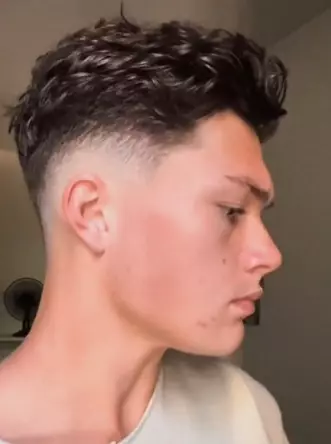 Nen's hair styling powder can turn your everyday dull, boring hairstyle into a salon styled look instantly.
Start with clean, dry hair: Hair styling powder works best on clean, dry hair, so start by washing your hair and thoroughly drying it with a towel.


Apply the powder: Sprinkle a generous amount of hair styling powder directly onto your hair, then work it into the roots of your hair, concentrating on areas where you want to add volume or texture.


Style as desired: Once the powder is applied, use your fingers or a comb to style your hair as desired. The powder will provide a natural-looking hold. Use a blow dryer to add extra volume and texture.


Finish with hairspray (optional): If you want extra hold, you can finish your hairstyle with a light mist of hairspray or run some mousse through your hair with your fingers. A nice tussle and shake should give you voluminous, textured messy locks.
Related: The Best Slimming Hairstyles for Chubby Male Faces
Best Hair Styling Powder For Men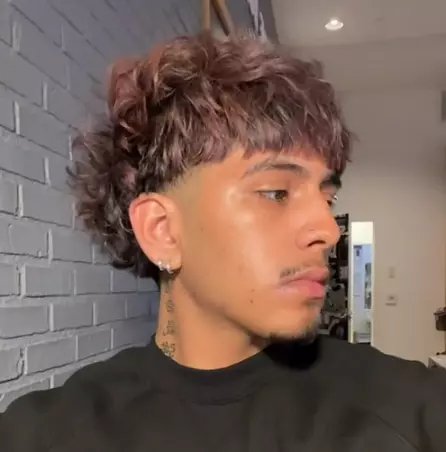 Ethos Styling Texture Powder is a social media favorite for men's hair styling powder for its ability to instantly add shape and texture to fine, flat, or limp hair. This unscented powder volumizes and leaves a matte finish without any greasy, sticky residue.
Hanz de Fuko Quicksand styling powder uses a unique blend of diatomaceous earth and bentonite clay to provide incredible hold and adds volume to the hair, without leaving any residue or buildup. Its made with all natural ingredients and certified organic extracts, meaning it's actually good for your hair while providing powerful, long-term nourishment.
American Crew Boost Powder provides an affordable option for men's hair styling powder while still giving the volume and texture as higher quality, expensive powders. It contains propylene glycol, which retains natural moisture and softens hair, silica silylate which provides flexible hold and thickens hair, and citric acid, which revitalizes and restores hair.
Toppik Hair Building Fibers is a great hair styling powder for men with sparse, thinning hair. Its keratin enriched formula comes tinted to add the illusion of fuller volume while matching the exact color of your hair. It's an instant solution to thinning hair and lasts all day until you wash it out.
L3 Level 3 Styling Powder is another social media favorite for its affordable pricing and ease of use. Its all natural, botanical formula adds texture and a matte finish without leaving any greasy residue. Get all day hold and volume without breaking the bank.
Read More: