Eyebrow tinting for men is a growing trend to achieve perfect brows.
When it comes to personal grooming, men are often left out of the conversation. However, one trend that's been gaining traction is eyebrow tinting for men. From celebrities to athletes, more and more men are jumping on the brow tinting bandwagon.
In this article, we'll take a closer look at what eyebrow tinting is, how long it lasts, and what it costs. We'll also dive into the best DIY products and tackle the question on everyone's minds – is it okay for straight men to use eyebrow tint?
What is Eyebrow Tinting?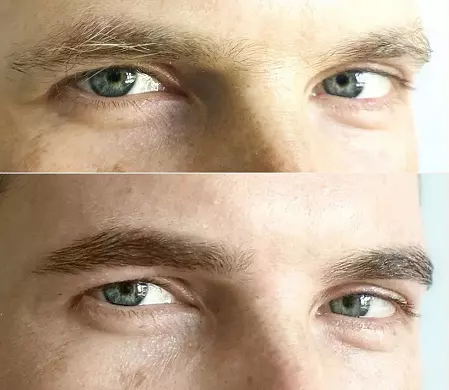 Eyebrow tinting is a semi-permanent procedure where a dye is applied to the eyebrows to enhance their natural color and shape. The dye is typically made of natural ingredients like vegetable dye or henna.
The process involves a trained professional (usually at any beauty salon, barber, or spa) applying a dye to the brows and letting it sit for 10-15 minutes. Once the dye is wiped away, you'll be left with a fuller, more defined brow. 
Eyebrow Tinting for Men: Is it Worth It?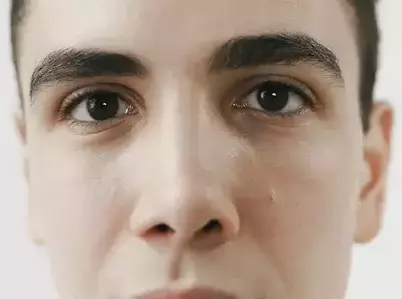 So, what are the benefits of eyebrow tinting for men? First and foremost, it can make a huge difference in your face's appearance. The right brow color and shape can frame your face and give you a more polished, put-together look.
If your natural brows are thin or patchy, brow tint can help give you fuller brows with a more dominant shape that will compliment your face shape.
Plus, eyebrow tinting for men is a low-maintenance option that lasts longer and is less hassle than make-up. You won't have to worry about filling in your brows every morning or smudging your brow makeup throughout the day.
How Long Does Eyebrow Tinting Last?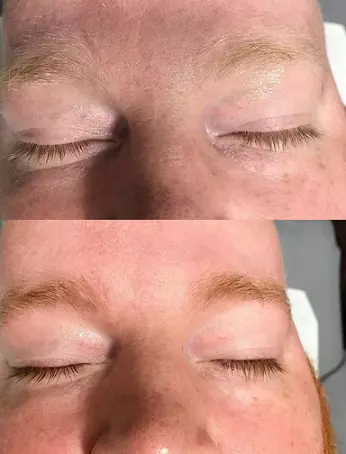 Eyebrow tinting can last up to 4-6 weeks, depending on your skin type and how often you wash your face. The dye fades gradually over time, so you won't be left with any harsh lines or uneven color. You'll also have the option to touch up your tint every few weeks to maintain the desired color and shape.
How Much Does Eyebrow Tinting Cost?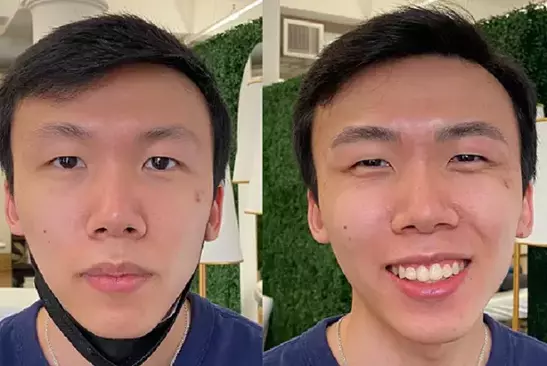 The cost of eyebrow tinting for men varies depending on where you live and where you go to get it done. In general, you can expect to pay anywhere from $20 to $80 for a professional eyebrow tinting session. The cost may also depend on whether you're getting your brows shaped or waxed in addition to the tint. DIY eyebrow tinting kits are also available, which range from $10 to $30.
Is it Okay for Straight Men to Use Eyebrow Tint?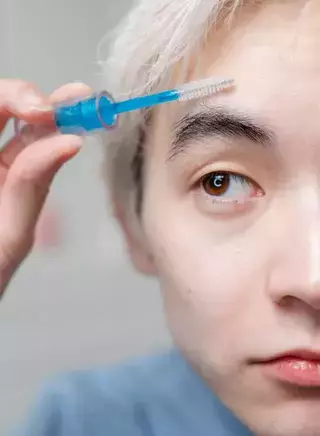 The short answer is yes, of course! Eyebrow tinting is not a gender-specific procedure and can be enjoyed by anyone who wants to enhance their natural features. Brow tint can give you subtle results that do not appear as if you're wearing any makeup or product at all.
In fact, many celebrities and public figures have openly discussed their use of eyebrow tinting, including actors Zac Efron and Chris Hemsworth. Both of these actors have publicly stated that they use eyebrow tinting to enhance their appearance on-screen and off.
It's important to remember that grooming and self-care are not limited to any one gender, and taking care of your appearance will boost your confidence and self-esteem.
Related: The Best Men's Body Wash For All Skin Types
Best DIY Products for Eyebrow Tinting For Men
If you're interested in trying eyebrow tinting at home, there are several products available on the market. However, it's important to note that DIY tinting may not always produce the same results as a professional treatment. Here are a few of the best DIY products for eyebrow tinting:
Godefroy's Instant Eyebrow Tint is a favorite among beauty bloggers and influencers. The kit comes with pre-measured color capsules, so you can mix the dye to your desired shade. The dye is also formulated to be gentle on the skin and won't cause any irritation or redness. Each kit comes with 3 applications that should last around 4 weeks per use.
RefectoCil Eyelash and Eyebrow Tint is a popular choice among professionals and DIY-ers alike. The dye comes in a variety of shades, so you can find the perfect match for your natural brow color. Great for dramatic yet natural results. The formula can be expected to last up to 6 weeks.
1000 Hour Eyelash and Brow Dye Kit is a great option if you're looking for something long-lasting and light on the budget. The dye is easy to apply with a brush on gel formula, and comes in a variety of shades for natural results. Results should last up to 6 weeks with each use. All supplies needed are included in the kit and you can get around 20 applications per kit.
Simpout Professional Eyebrow Tinting Kit is ideal for beginners who may not have a lot of experience tinting their own brows or what is the best eyebrow shape for their face. This easy to apply cream formula will give you natural, fuller brows after 30 minutes of application. Results will last 3-6 days, great for less permanent results in case you make a mistake or are experimenting with different styles.