What are the best slimming hairstyles for chubby male faces? There seems to be an endless number of hairstyles for women and only a few variations for men, naturally as men tend to have shorter hair. It's important to note that not all hairstyles fit different face shapes equally.
Generally, there are five different face shapes that can be seen across all cultures and ethnicities; oval, round, diamond, square, and heart.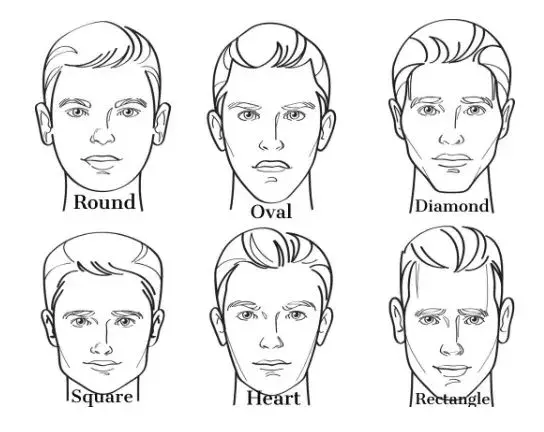 If you have a chubby, round-to-square face shape you might find it more difficult to find a flattering haircut as many styles tend to bring more attention to the weight on your face. The only ways to change the shape of your face would be to lose a good amount of weight or get plastic surgery.
Or you can always get on the Gua Sha Face Massage train. While these are most likely out of the realm of what most are willing to do, changing your hairstyle can have a great impact on the appearance of your face.
Related: How to Use Minoxidil for Beard Growth
Slimming Hairstyles for Chubby Male Faces
Faux Hawk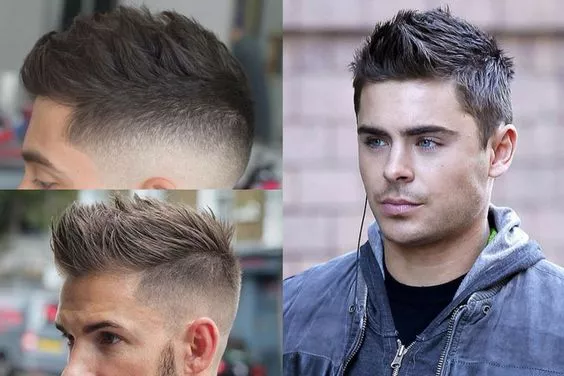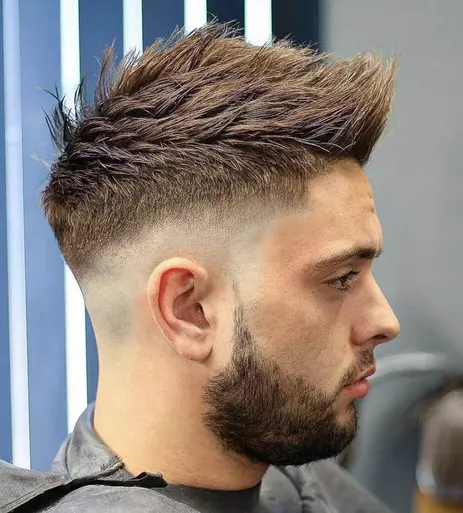 Like many of the slimming haircuts for chubby faces you'll see here today, the trick is to go UP. The taller your hair is the more elongated your face will appear. A well styled faux hawk will create the angles and height that will make your face appear slimmer and have more shape to it.
Spikes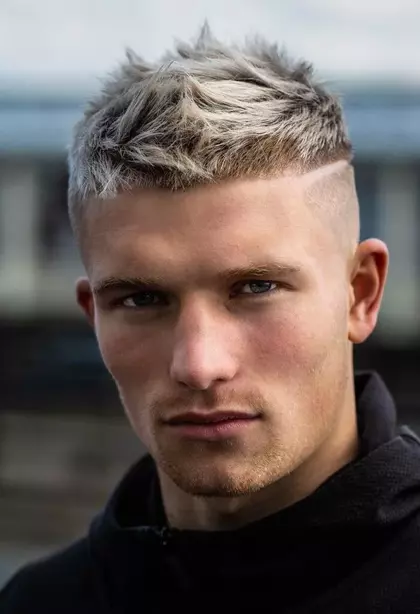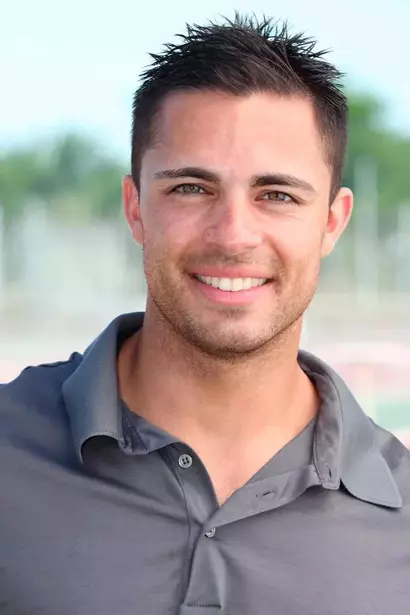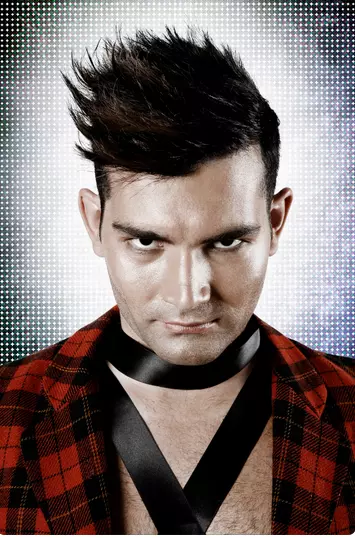 Gel-hardened, spikey hair may be a look we all left behind in high school but it can still work as an adult. The key is to keep the product at minimum and if possible, refrain yourself from frosting them blonde, unless you're a natural blonde. A short, messy but styled spike hairstyle will add just a bit of height to your face and create more texture to your head to help offset the round, softness of your face.
Side Part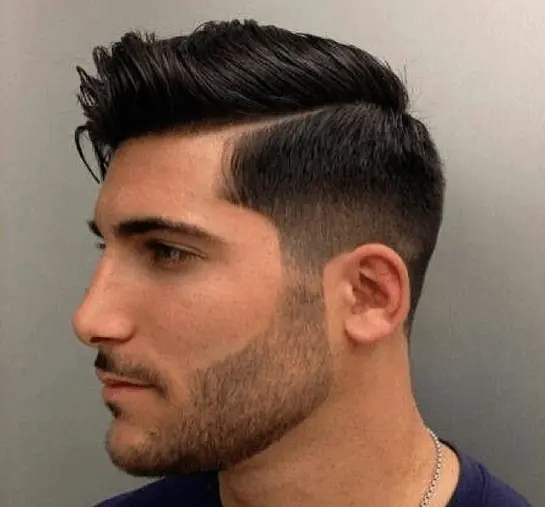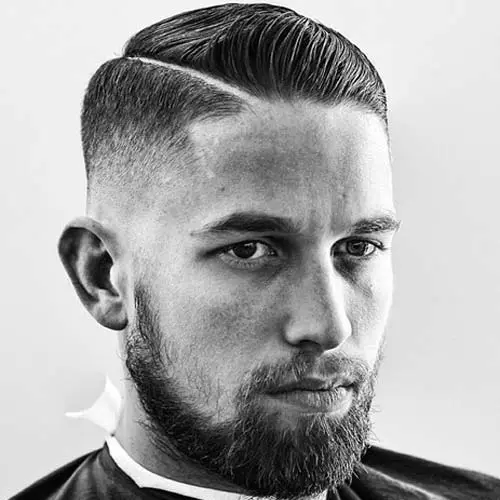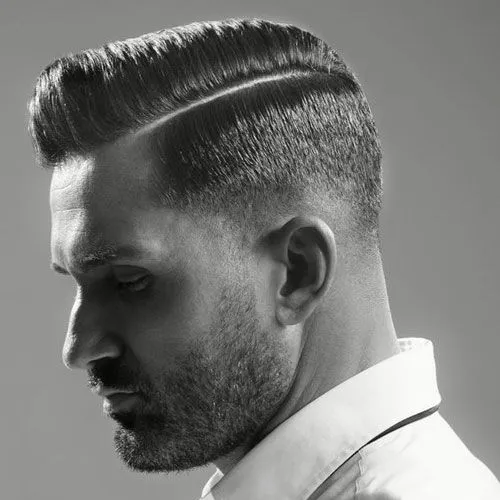 Changing the part of your hair can instantly change your whole look. Try it. Go to the mirror and flip your hair a totally different way. It always seems wrong at first. A center part or no part at all can leave a flatness to the hair and draw more attention to the roundness of the face.

A side part helps the face look more sharp, giving it more angles instead of just being round. You can style it with a little blow out heat and volume or have more of a sleek, but still voluminous, polished down look. Somewhere in between would work best.
Crop Haircut With High Drop Fade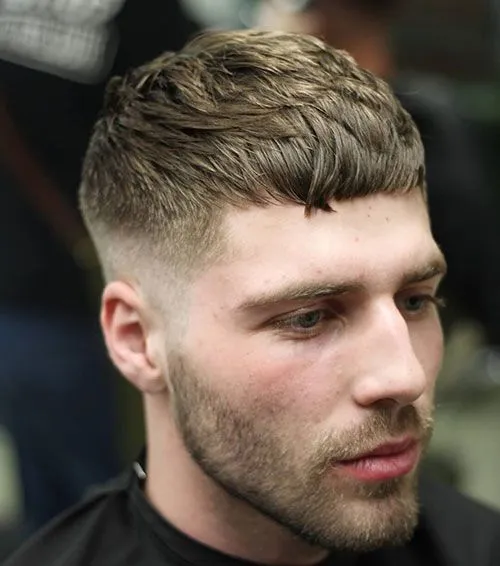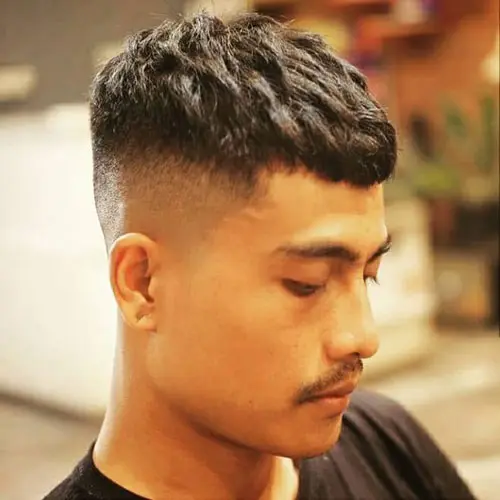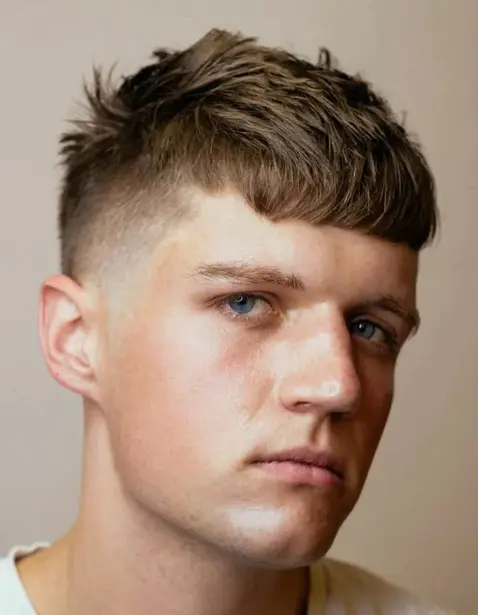 A crop haircut can work well with a fatter face so long as the sides are keep short and high with a bit more length on top. The volume at the top and sleekness of the sides will give an illusion of a longer, skinnier face. Just try not to go to straight and bold with the front hair line. Very little product is need to have that tussled, just rolled-out-of-bed but still polished look. If there is a little curl to it, even better.
Modern Quiff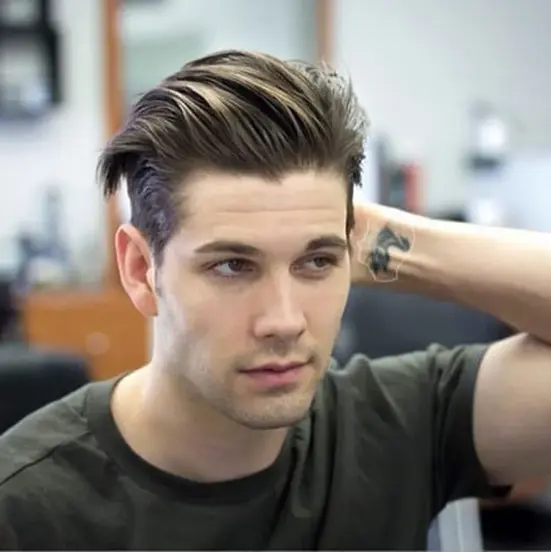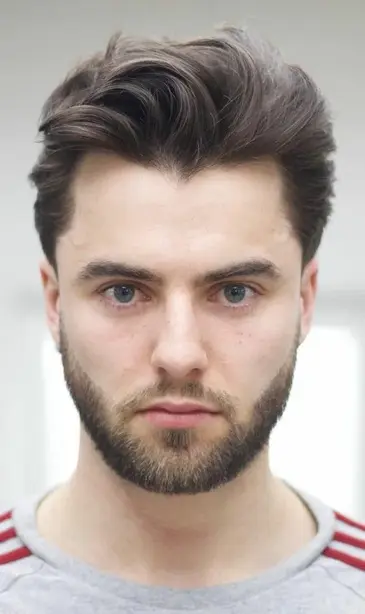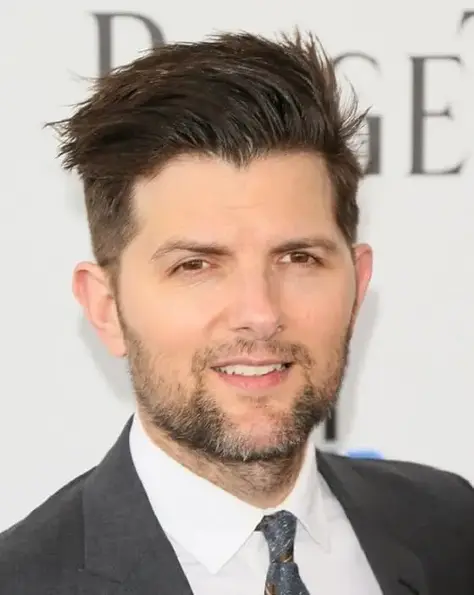 A modern quiff is a slimming haircut for men with chubby, round faces. The trick is to keep your hair looking effortlessly styled, clean, and with a lot of volume. The fluffiness of the quiff gives the face a smaller, more angular appearance. You can grow your hair out a bit longer on the sides or have a disconnected, tapered fade. Just try not to go too much on the skin fade so it's not just a mop of hair on top with shaved sides.
Messy Fringe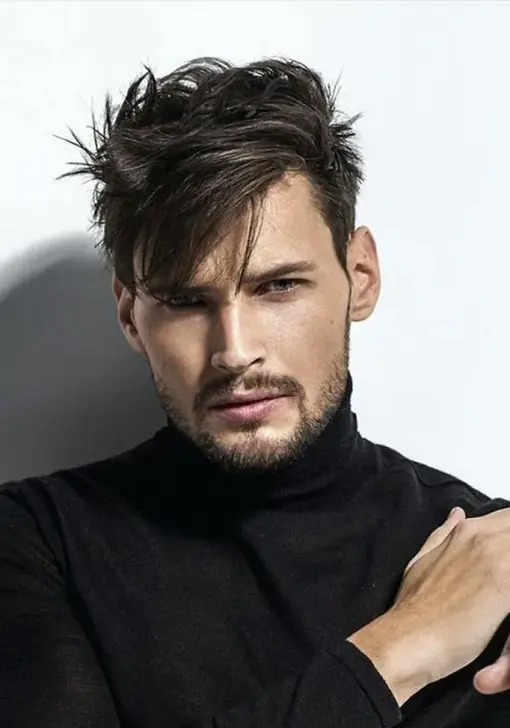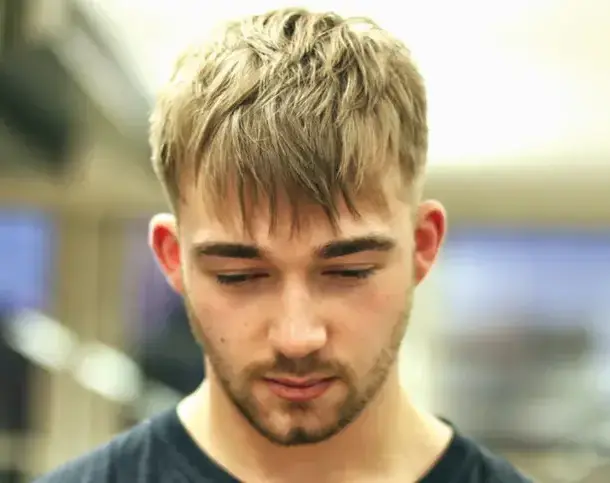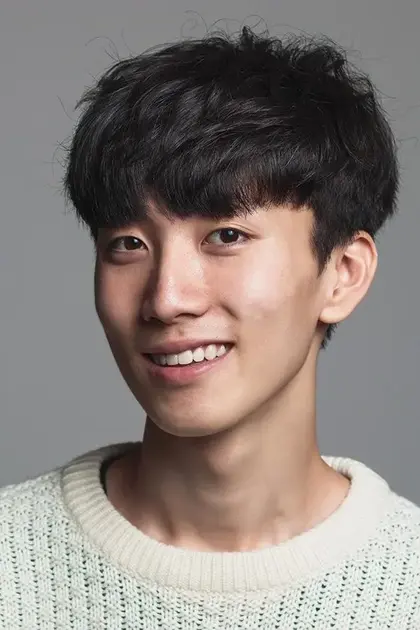 If you prefer to wear your hair longer and covering your forehead and brows, a messy fringe can definitely make your face appear smaller and more youthful. It's just logic, the less of something that can be seen, the smaller it'll appear. It's important to keep a little bit of volume and messiness. A straightened, flattened fringe make draw more attention to how large the face is.
Bearded Styles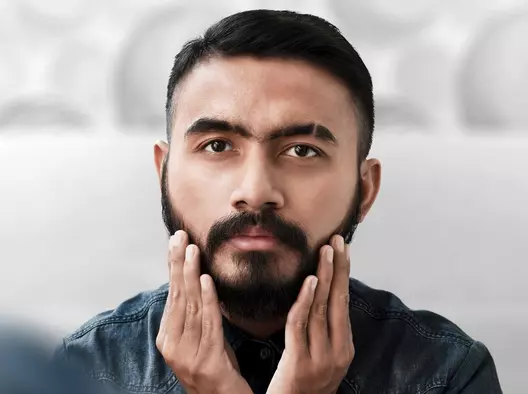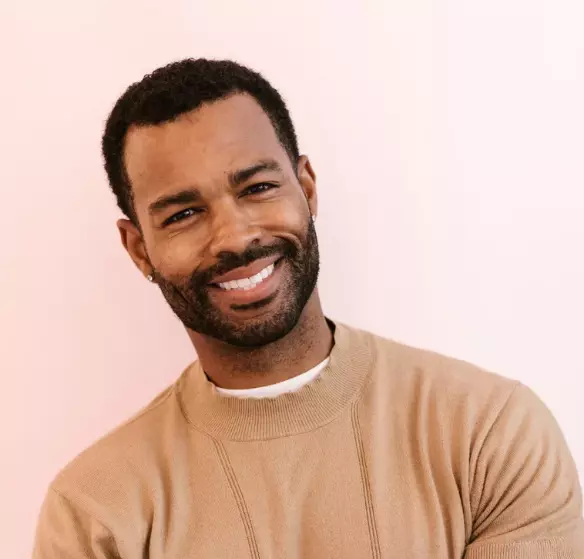 Another instant way to make your face appear slimmer is to grow a beard. A little 5 o'clock shadow to a full viking beard will immediately hide a round face. Typically for rounder faced men, bald or a buzz cut is your worst enemy. But once you slap on a beard, it totally changes the look.
Or pair the beard with any high volume hairstyle to fully complete the illusion if a slim, angular face. If you've unsuccessfully tried many different hairstyles and still feel like you have a fat face, give the beard a try.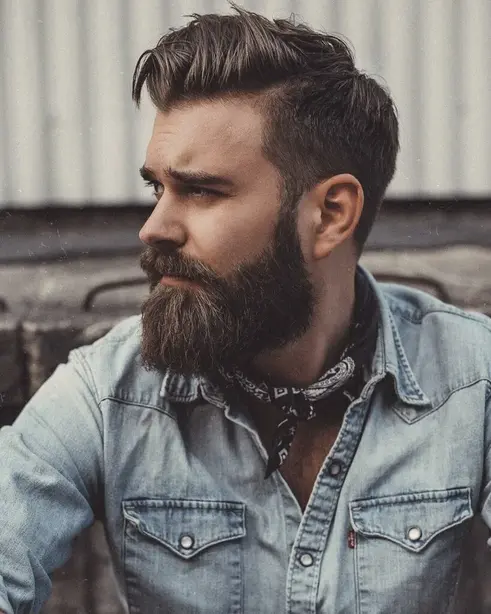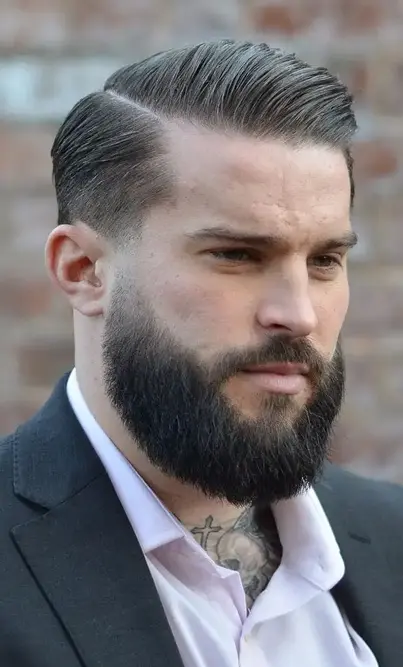 Most men try only 2-3 different hairstyles in their life time before they settle on their every day look. Sometimes what's trending or the norm in a professional work environment isn't going to work for your face shape.
Figuring out what is your face shape and the most flattering cut will help push you to the next level. The goal is not to completely change what you look like or mask your face. You want to find the right style that will enhance your features.
Related: The 6 Best Eyebrow Shapes For Men
What Hairstyles Are Bad For a Chubby Face
Stay away from styles that are too slicked down on your head. The flatness of the style will make your cheeks appear rounder and gives your face more of a bulging effect.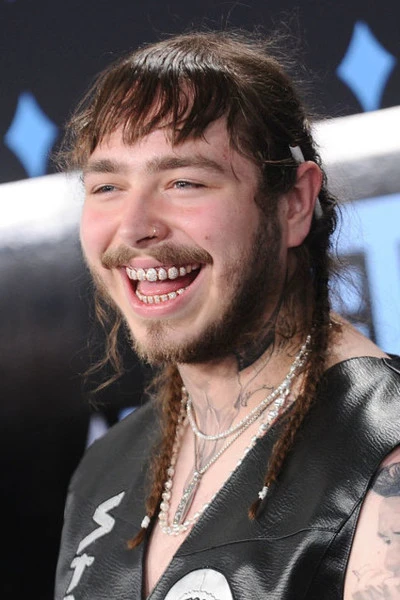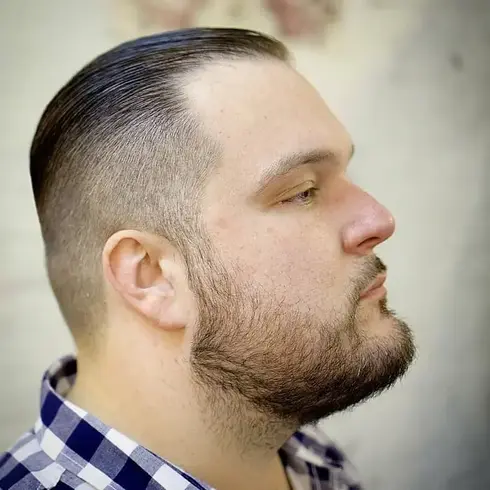 Stay away from middle parts unless you wear your hair past chin length. Most middle-parters don't grow their hair past their eyes which creates more of a cheek-popping effect where their front bangs end. For longer styles where the cheek bones are covered by hair, it can create a slimming, oblong effect.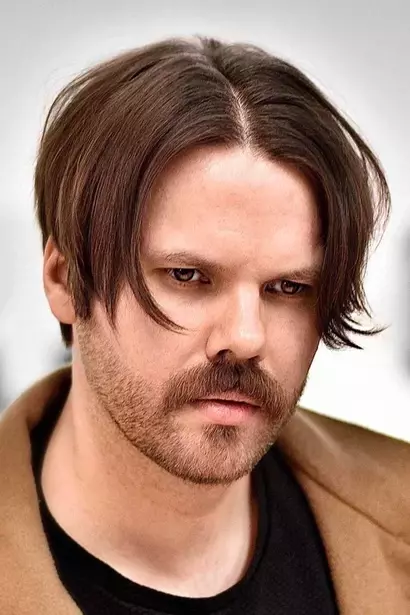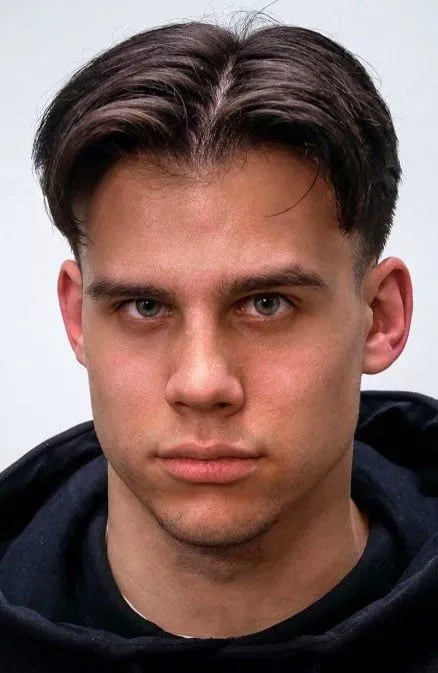 While having more taller, voluminous hair is essential for making your face appear slimmer, too much volume, especially on the sides will over all just make your head look big and blocky. Shorter sides will always give the appearance of a thinner, more angular face.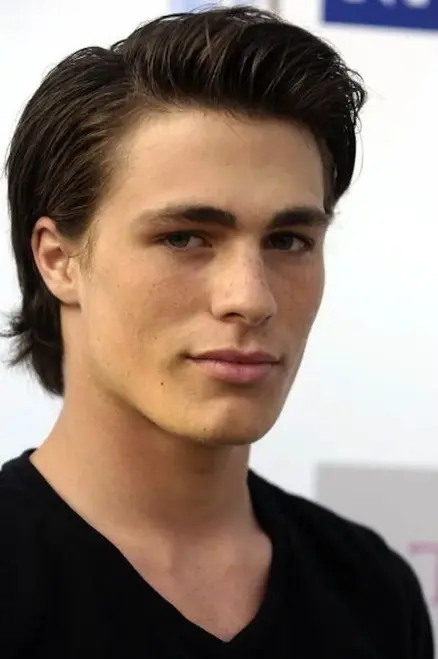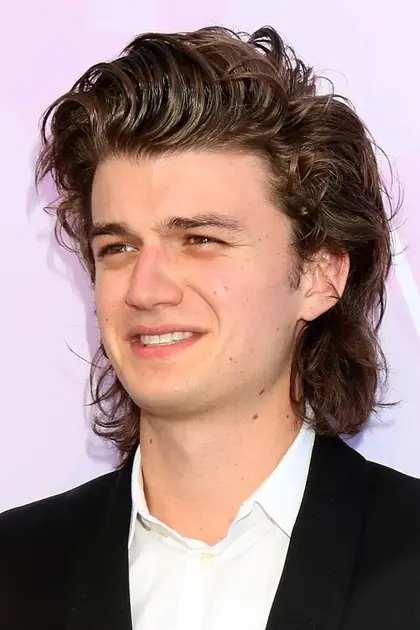 Read More: