Mustache wax is the product you didn't know you needed if you are a man who takes pride in his mustache. A well-styled mustache can do so much in 'upgrading' your face. You've done the hard part by growing out and grooming the perfect length 'stache, why not take it up a notch and really polish your aesthetic?
But achieving that perfect look requires more than just growing out your facial hair. It takes the right tools, techniques, and products. And when it comes to mustache grooming, there's one product that reigns supreme: mustache wax.
What Is Mustache Wax?
So, what exactly is mustache wax? In short, it's a grooming product specifically designed for taming and styling the hair on your upper lip. It's typically made from a combination of natural waxes (like beeswax or lanolin) and oils (like jojoba or coconut).
Mustache wax is used for several reasons. It helps to hold the hair in place, keeping it styled and groomed throughout the day. Without wax, mustache hair can become unruly and messy, making it difficult to maintain a neat appearance. It's also great for experimenting with different styles that your mustache wouldn't typically support without using a product.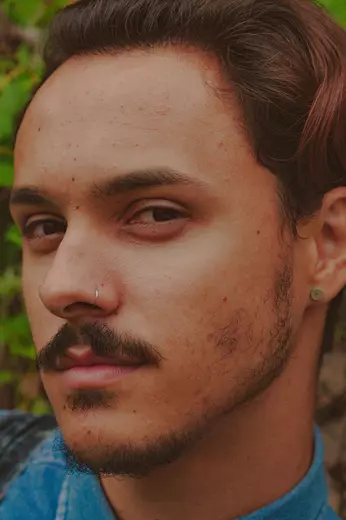 In addition to holding your mustache style in place, mustache wax also adds shine and conditioning benefits. Many waxes contain natural oils and ingredients that help to nourish and strengthen the hair, leaving it looking healthy and smelling great.
How To Use Mustache Wax
Using mustache wax is relatively simple, but it does require a bit of finesse. The first step is to warm up a small amount of wax between your fingers or palms until it becomes pliable. You may use a blow dryer on the wax for a few seconds to soften if up a bit.
Then, apply the wax to your mustache, working from the center outwards. Be sure to distribute the wax evenly and thoroughly, using a comb or your fingers to shape and style your mustache as desired. You can apply heat with a blow dryer after applying the wax as well to help sculpt and keep your styled mustache shape.
Most quality mustache waxes should last all day (8+ hours), although if you have longer days or events you may need to touch up after extended periods or harsh weather.
Related: Eyebrow Tinting for Men: The Lowdown on Brow Tint
Mustache Styles
When it comes to styling with mustache wax, the possibilities are virtually endless. Some of the most popular styles include:
The Chevron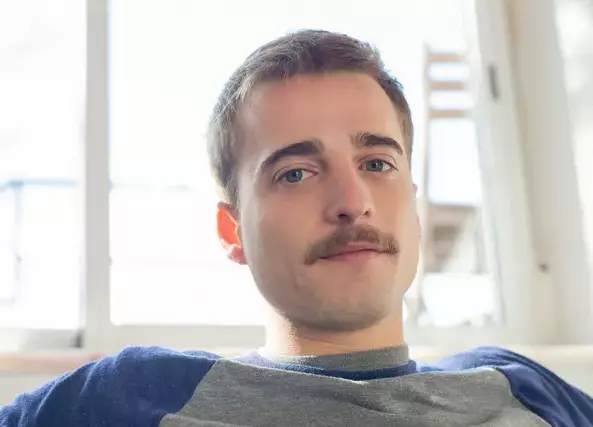 This style is a bit simpler, featuring a thick, full mustache that's combed straight down on either side of the mouth. It's a great option for guys who want a bold, masculine look without too much fuss.
Handlebars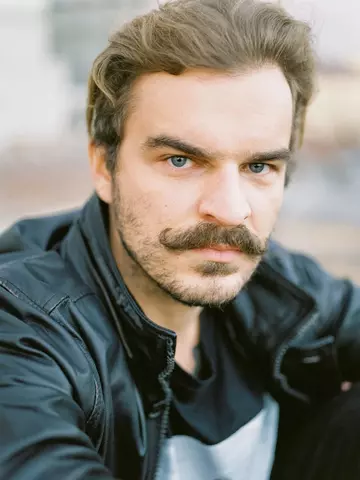 This style involves growing out the mustache (thick or thin) and curling the ends upward, resembling the shape of a handlebar. It is named after the handlebars on a bicycle or motorcycle.
The Horseshoe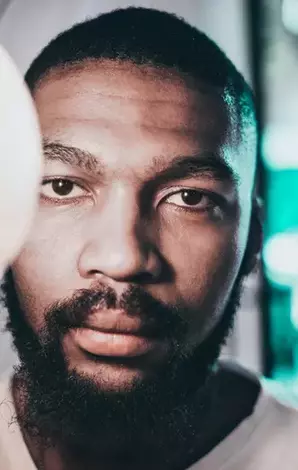 This style is characterized by a full mustache that extends downward to the sides of the mouth and then curves downward towards the chin, resembling the shape of a horseshoe. The horseshoe mustache is typically accompanied by a beard, although the length and style of the beard can vary.
The English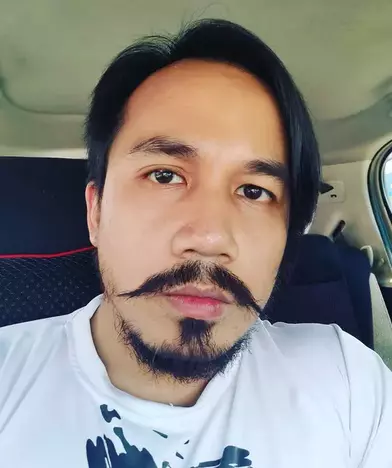 This style is characterized by a narrow, pointed mustache that's neatly trimmed and styled. It's a great choice for guys with thinner or more sparse hair, as it creates the illusion of a fuller, more substantial mustache.
The Anchor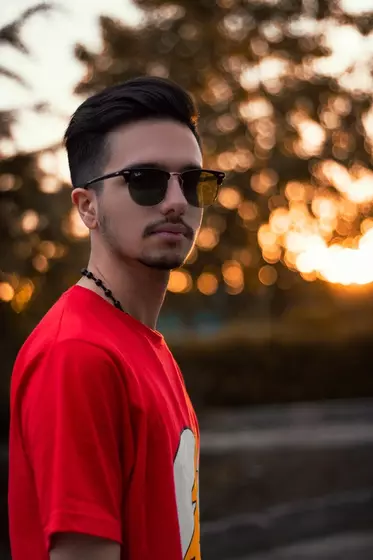 This is a unique style that combines a mustache that extends slightly downward past the mouth with a pointed beard under the chin, and usually a small soul patch under the lips. It creates a bold and distinctive look similar to an anchor.
The Walrus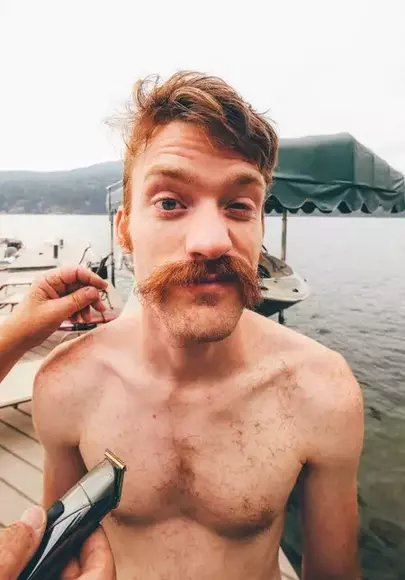 This style of facial hair involves growing out a mustache that is thick, bushy, and droops over the upper lip and sometimes even covers the mouth. The style is inspired by the whiskers of a walrus, hence the name. It's a popular choice among men who want to make a bold statement and stand out from the crowd.
The Painter's Brush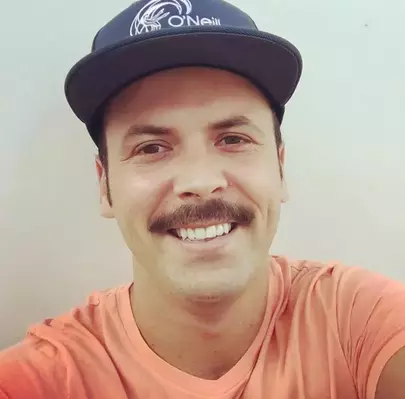 This style includes a thick but well-groomed mustache that has a straight shape sitting on the top lip, think of the bottom end of a big paintbrush. The end of the mustache are typically the length of the mouth or slightly shorter, but always neat and tidy.
The Pencil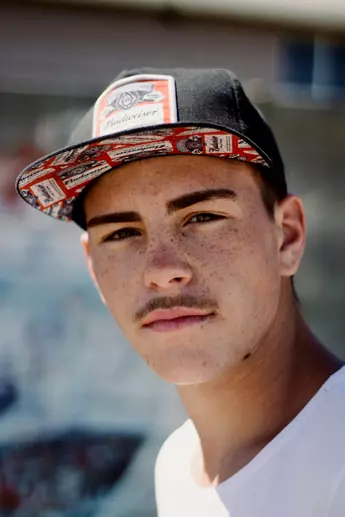 This is a minimalist, chic style that involves trimming the mustache down to a thin line above the upper lip. It's a great choice for guys who want a subtle, but stylish and modern look. Level of thickness is up to the wearer but the mustache should be thin and well maintained.
The Pyramid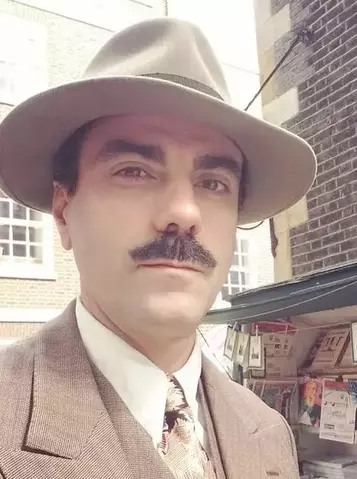 Just as the name suggests, this style is a pyramid-shaped mustache with the top of the pyramid right at the nostrils with the ends flaring out in a triangular shape towards the lips. Top of the pyramid is often worn pointed and almost in the nostrils or more flat with a space before the nostrils.
The Lampshade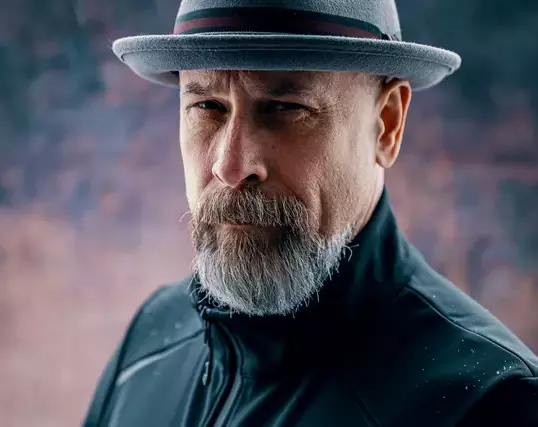 With a more distinguished look, this style involves growing a thick, bushy mustache that's trimmed straight across the top, creating a lampshade-like appearance. The 'stache should almost cover the entire top lip and extend past the mouth in a straight or downward angle.
The Hungarian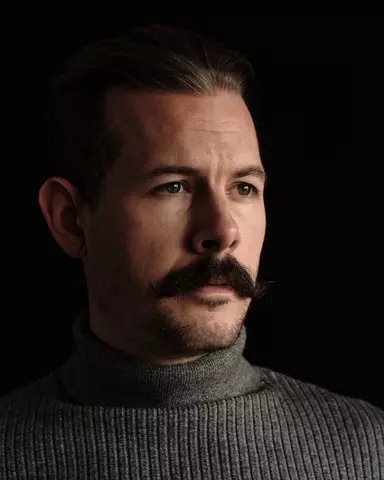 This style is similar to a handlebar mustache, but with more volume and a more subtle curl. It typically consists of long, thick hair that is grown on the upper lip and curled upwards at the ends, often extending outwards beyond the edges of the mouth. The Hungarian is thick and bushy but well trimmed and maintained.
Of course, these are just a few of the many styles you can achieve with mustache wax. The key is to experiment and find a look that suits your unique personality and facial hair. Sometimes it may be best to just go with the natural shape your mustache grows and add some grooming with a little trim and wax.
Men's Nose Hair Waxing – Worth It or Dangerous?
Best Mustache Wax
When looking for a mustache wax, there are several factors to consider.
The hold strength should be appropriate for your mustache thickness. Natural ingredients like beeswax, jojoba oil, and shea butter are recommended to avoid harsh chemicals that may irritate the skin. Scent and price should be taken into consideration if they're factors important to you.
Clubman Mustache Wax has been a favorite among groomers and barbers for over a century. It's made from a blend of beeswax and coconut oil, which gives it a strong hold without feeling overly stiff or sticky. It also has a subtle, masculine scent that's reminiscent of traditional barbershops. It's a 200 year old classic product that's affordable and effective.
Firehouse Mustache Wax, on the other hand, is a newer brand that's quickly gained a cult following among mustache enthusiasts. This mustache wax is made to withstand extreme heat, humidity, wind and any other weather condition. It's made from a blend of natural waxes and oils, and comes in a variety of strengths (ranging from light to extra firm). It also comes in different colors (black, brown, blonde) to help blend in with your natural hair.
Fisticuffs Strong Hold Mustache Wax is a high-quality grooming product designed to keep your mustache looking sharp and well-groomed all day long. Made from natural ingredients, this wax offers a strong hold that tames even the most unruly mustaches, keeping them in place without feeling heavy or sticky. With a pleasant, subtle scent and a smooth, easy-to-apply texture, this wax is a must-have for any man who takes his grooming seriously.
Lucky Franc's Mustache Wax is an unscented, medium-shine mustache wax designed to keep your mustache looking neat and tidy all day long. Made from natural ingredients, this wax offers a strong hold that helps to shape and style your mustache according to your desired look. It may seem like a simple product but the formula actually contains high quality ingredients that help promote healthier hair and hair growth.
Death Grip Extra Strong Hold Moustache Wax by The Vintage Grooming Co. is a premium grooming wax designed to provide a firm hold for even the most stubborn mustaches. It offers a superior level of control and shaping, allowing you to create a variety of styles with ease. Its extra strong hold makes it perfect for men with thick, unruly facial hair, and its long-lasting formula ensures your mustache stays in place throughout the day.
Another great mustache grooming product from The Vintage Grooming Co.'s Death Grip line is their Night Fury Mustache Wax Remover Oil by Death Grip. This mustache oil is designed to remove mustache wax residue from your facial hair and is especially effective for those who use extra-strong hold mustache wax, which can be difficult to remove using regular soap and water.
The remover has a subtle, masculine scent, and it is made from natural ingredients, making it safe and gentle for use on your skin.
Read More: