The best smelling beard oils that will have you smelling amazing all day long.
Having a well-groomed beard has become one of the defining factors of being an attractive man, and that doesn't just mean in terms of looks. Having a manicured beard includes what kind of scent it gives off. The world of beard care has evolved into a sensory experience that not only leaves you feeling refreshed but also makes it more enjoyable for your partner.
The Benefits of Scented Beard Oils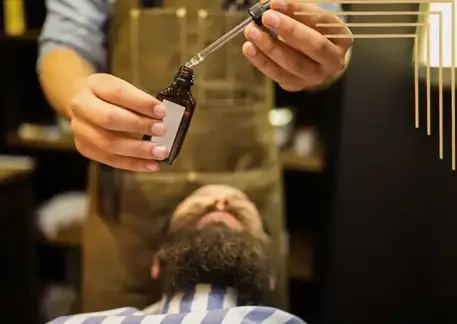 Scented beard oils simply make your face smell amazing. You may be looking for a light fragrance to compliment your body cologne or may want to cover bad odors coming from your beard or breath. A scented beard oil can help you smell fresh all day giving you an extra bit of confidence boost.
You can also benefit from the therapeutic effects of scents. Fragrances like sandalwood, cedarwood, and citrus notes can uplift your mood, relieve stress, and promote relaxation throughout the day. Many scented beard oils also include moisturizing and nourishing properties that can help assist with beard growth and texture.
Different Scent Profiles for Beard Oils
Woodsy and Earthy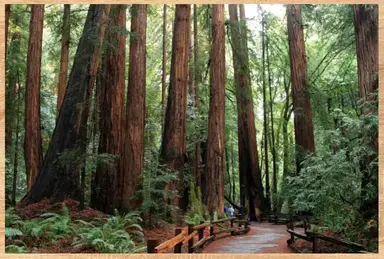 If you're a man who enjoys the rugged outdoors, scents like cedarwood, sandalwood, and pine offer a grounding and masculine aura. These scents evoke images of the wilderness, capturing the essence of adventure and strength.

Citrus and Fresh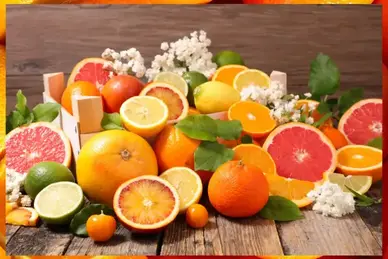 For a refreshing burst of energy, opt for beard oils with citrus notes such as lemon, lime, or bergamot. These fragrances are invigorating and uplifting, perfect for a vibrant and lively personality.

Spicy and Warm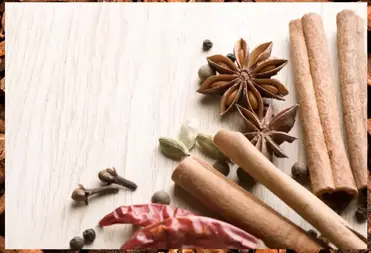 Scents like cinnamon, clove, and black pepper add a touch of warmth and sensuality to your beard. These aromatic spices are reminiscent of cozy evenings by the fire and are ideal for those who want to exude a confident, magnetic presence.

Floral and Sweet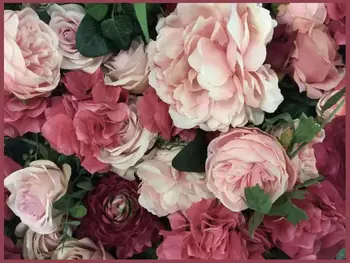 For the man who appreciates lighter, delicate scents, floral profiles in scented beard oils provide a touch of refinement that's not overbearing. Classic floral notes like jasmine, lavender, and rose evoke a sense of timeless romance and charm.
Related: The Best Beard Brush For Bros: The Ultimate Guide
The 5 Best Smelling Beard Oils
The Viking Revolution Beard Oil Conditioner has an exotic, oriental, woody scent which includes a harmonious blend of sandalwood, argon oil, and jojoba oil. Its formula helps soften and strengthen your beard as well as soothes dry, itchy skin. Beard is left moisturized with a scent that lingers for hours.
Key Highlights:
Nourishing and hydrating formula
Captivating sandalwood scent
Long-lasting fragrance
Cremo Beard Oil in Cooling Citrus and Mint Leaf scent is an invigorating beard oil that combines sweet and cool notes of citrus and mint leaf, leaving a refreshing citrus fragrance that awakens your senses. It restores natural moisture, promotes healthy beard growth, and keeps your beard and face smelling fresh while reducing dryness and itchiness.
Key Highlights:
Uplifting citrus and fresh mint scent
Promotes healthy growth
Blunts ingrowns and soothes itch and irritation
Honest Amish's Classic Beard Oil embraces the warmth and richness a spice-infused beard oil. Its formula includes organic virgin argon oil, golden jojoba and 6 more premium hydrating oils that will leave your beard feeling soft and moisturized. It features a captivating blend of of anise, licorice, and cinnamon that has a long-lasting, deep, sensual aroma.
Key Highlights:
Spicy and warm scent profile
Light oil that's not greasy and won't weigh beard down
All natural ingredients for a healthier, shiner beard
The Grave Before Shave – Vanilla/Cigar Blend Beard Oil has a rich cigar scent, with vanilla after-notes, which may sound off at first, but is pure class. The oil also helps condition and strengthen your beard, reducing breakage and split ends. With a long-lasting, sweet and musky scent, your beard will look, smell, and feel amazing the whole day.
Key Highlights:
Woodsy and musky with sweet vanilla sweet
Leaves beard shiny and frizz-free, easier to style
Reduces breakage and split ends
Bossman Beard Oil Jelly has a fresh blend of cedarwood and spruce oil combined with rich lemon oil to give a clean and refreshing, outdoorsy scent. Its thicker, jelly texture makes it easier to use while penetrating hair for deeper moisturizing benefits.
Key Highlights:
Good for softening, thickening, and taming unruly beards
Helps encourage beard growth
Strong earthy and refreshing fragrance
Read More: Best Shaving Cream Substitute In Your Kitchen
How To Apply Beard Oil
Applying beard oil is a simple process that helps to nourish and moisturize your facial hair, making it softer and more manageable. Here's a step-by-step guide on how to apply beard oil:
Cleanse your beard: Start by washing your beard with a gentle beard shampoo or a mild cleanser. This will remove any dirt, excess oil, or product buildup.


Towel-dry your beard: After washing, gently pat your beard dry with a towel. It should be slightly damp, but not dripping wet.


Dispense the beard oil: Shake the bottle of beard oil to ensure the ingredients are well mixed. Then, depending on the length and thickness of your beard, pour a small amount (usually a dime-sized portion) of beard oil into your palm. You can adjust the amount according to your personal preference.


Rub the oil between your palms: Rub your hands together to evenly distribute the oil between your palms and fingers. This will warm up the oil and make it easier to apply.


Apply the oil to your beard: Starting from the base of your beard, run your hands through your facial hair, making sure to distribute the oil evenly. Use your fingertips to massage the oil into your skin beneath the beard. Be thorough and ensure that the oil reaches the roots of the hair.


Comb or brush your beard: Use a beard comb or brush to help spread the oil throughout your beard and to detangle any knots or tangles. This will also ensure that the oil reaches every strand of hair.


Style your beard: If you usually style your beard, you can do so after applying the oil. Beard oil helps to tame frizz and flyaways, making it easier to shape your beard as desired.
It's recommended to apply beard oil once a day, preferably in the morning, to keep your facial hair and skin healthy. However, you can adjust the frequency based on your personal preference and the needs of your beard.
Read More: