Find the best beard balm to polish and sculpt your beard.
Few things command attention quite like a well-groomed beard. Even if you're not the most attractive guy, a well-maintained beard can act as a distraction or sorts and raise your attractiveness up a level.
While growing a beard might be the first step, maintaining it with finesse requires a bit more effort. This is where the unsung hero of beard care enters the spotlight: beard balm. We'll go through the best beard balms on the market and the top sellers that everyone is using.
Why a Beard Balm is a Must
Before diving into the realm of the best beard balms, let's talk about why you should even bother. The answer lies in the conditioning and nourishing effects of beard balm on your facial hair and overall appearance.
Beard balm serves as a multi-functional grooming essential that can enhance your beard in several ways:
Nourishment and Hydration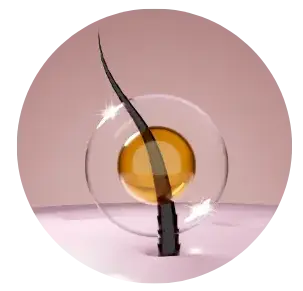 Just as your skin needs to be moisturized, your beard hair craves nourishment and hydration. Beard balm is infused with natural oils and butters that penetrate deep into the hair follicles, keeping your facial hair soft, supple, and less prone to frizz.
Styling and Control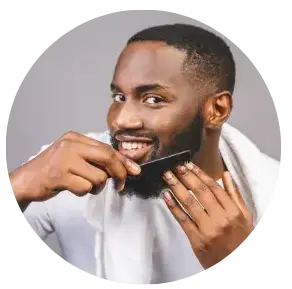 Taming an unruly beard is an art in itself. Beard balms provide a light to medium hold that helps you sculpt your facial hair into your desired style, whether it's a dignified corporate look or a rugged outdoorsy vibe.
Health and Growth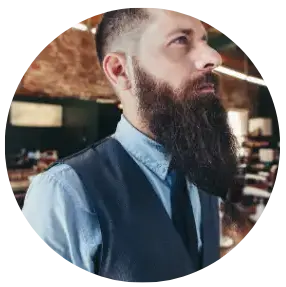 A well-nourished beard is a happy beard, and a happy beard is more likely to grow with vigor. Beard balms create an optimal environment for healthy beard growth, reducing itchiness and irritation that might deter you from embracing your inner lumberjack.
Scent and Confidence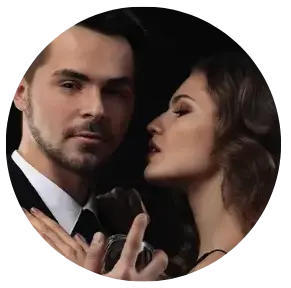 The best smelling beard balms infuse your facial hair with invigorating fragrances that can leave a lasting impression. A captivating scent not only boosts your confidence but also adds an allure that will draw women in.
The Best Beard Balm: Top Picks
Now that we see why using a beard balm is a must for any well-groomed man, it's time to delve into the best beard balms of 2023. These top picks are highly regarded for their nourishing capabilities, scents, and texture.
Infused with natural, nourishing oils like argan oil, avocado, almond, virgin pumpkin seed, and fruit and nut butters, Honest Amish Beard Balm moisturizes and improves the condition of your hair and skin. It will help soften, nourish, repair, and encourage new hair growth leaving you your beard silky smooth and soft to the touch.
Key Features:
Softens and moisturizes beard
Relieves itch and flakes
Conditions skin underneath
Restore, mold and shape your beard with Viking Revolution Beard Balm. From thin, light beards to the thick and unruly, this top selling beard balm is known for its all-day hold, moisturizing and conditioning capabilities, and subtle, sandalwood scent. It's infused with natural ingredients like argan and jojoba oil that works as a leave-in conditioner, improving the texture and appearance of your beard.
Key Features:
Moisturizes using natural oils and butter
Relieves itch
Sandalwood scent
If sophistication had a scent, it would likely be captured in the Gentlemen's Beard Premium Cedarwood Beard Balm. This beard balm combines the rich, earthy notes of cedarwood, coconut oil, bees wax, and argan oil to moisturize, smooth, and tame coarse brittle beards. This popular beard balm will not only soften your beard but strengthen it and encourage growth.
Key Features:
Relieves itch and dandruff
More manageable and less frizz
Makes beard appear thicker and fuller
For those who crave a burst of freshness in their grooming routine, the Striking Viking Citrus Beard Balm Conditioner is a game-changer. Infused with zesty citrus oils, it invigorates your senses and offers a light hold that effortlessly tames your beard while leaving you smelling like a citrus grove. Its natural formula includes shea butter, argan, jojoba, and orange oils which work to style, condition, and strengthen your beard.
Key Features:
Long lasting fresh scent
Styles and moisturizes
Promotes growth
If you're looking for the the best beard balm for Black men and those with more coarse hair textures, hands down, one of the top picks is Shea Moisture's Beard Balm. Their whole men's beard care line is top notch. This natural beard balm smooths rough, unmanageable beard hair and adds definition. Its formula includes Maracuja oil, along with Vitamin C to rejuvenate dull, lifeless, beard hair and while adding a subtle sheen.
Key Features:
Moisturizes and rejuvenates dry, dull hair
Smells great and leaves a lingering soft aroma
Non-greasy, leaves no residue
AMERICAN CREW is a classic men's grooming brand and their beard balm stands up to the standards as the rest of their beauty line. The AMERICAN CREW Beard Balm Conditioner and Styler is a soft, lightweight balm that tames and conditions the beard for flexible application and styling. Its formula conditions the beard with sweet almond oil, shea butter, and crambe abyssinica seed oil, leaving your beard healthier, styled, and irresistibly soft.
Key Features:
Conditioning styling tool
Non-greasy, eliminates flakes
Natural cologne scent
Best Hair Types For Beard Balms

While beard balms aren't too specialized and can work for all different hair types, they may interact with different hair textures differently.
Here's a breakdown of how different hair types might interact with beard balms:
Straight Hair: Straight facial hair tends to be easier to manage and style. Beard balms can work well with straight hair, helping to add shine, control flyaways, and maintain a well-groomed appearance.
Wavy Hair: Beard balms can also work effectively on wavy facial hair. They can help define the natural wave pattern, reduce frizz, and provide a polished look.
Curly Hair: Curly facial hair can benefit from the moisturizing and conditioning properties of beard balms. They can help soften and tame curls, making the beard more manageable and promoting a neater appearance.
Coarse Hair: Coarse facial hair often requires more moisture and conditioning. Beard balms with nourishing ingredients can help soften and provide extra control over coarse hair, making it easier to shape and style.
Fine Hair: Beard balms can add volume and texture to fine facial hair, making it appear fuller and thicker. However, it's important not to use too much product, as it could weigh down fine hair and make it look greasy.
Thick Hair: Beard balms can provide necessary moisture and control for thick facial hair. They can help prevent tangles and promote a more well-groomed appearance.
Related: Mustache Wax: Take Your 'Stache To The Next Level
How to Use Beard Balm Like a Pro: A Step-by-Step Guide
Using beard balm may seem like a straightforward task, but there's an art to it that can make a significant difference in the outcome. Here's a step-by-step guide to help you master the technique:
Start with a Clean Canvas: Begin by washing your beard with a gentle beard shampoo. Pat it dry with a towel, leaving it slightly damp.

Scoop and Warm: Using the back of your thumbnail, scoop out a dime-sized amount of beard balm. Rub it between your palms to warm it up. This step ensures even distribution and effective absorption.

Apply and Sculpt: Work the warmed balm through your beard, ensuring it reaches the roots. Use your fingers to sculpt your beard into your desired style. A comb or brush can help distribute the balm evenly and tame any stray hairs.

Shape and Define: With your beard balm in place, use your fingers to shape and define your beard. You can add heat from a blow dryer to help the balm dry or change your beard's texture, making it straighter or more voluminous. Allow your beard to dry and you're all set! A quality beard balm should last up to 8 hours.

Also Read: