Tips to get the old money style men's look whether you're rich or not.
Sometimes in order to get to where you want to be, you need to look the part. It may be easy to buy expensive brands and wear a lot of jewelry, but oftentimes that has the opposite effect and makes you look nouveau riche (someone that's only come across wealth recently).
In a world that often celebrates the flash and dazzle of quickly changing fashion trends, old money fashion timelessly remains the same. There's no following the fashion scene or influencers. A few simple, statement pieces can not only transform your wardrobe but also your whole aura and appearance.
So, if you've ever found yourself captivated by the allure of the elite who effortlessly carry themselves in a way that states they come from old money, incorporate these styling tips into your daily routine until you are ready to be a part of the club.
What is Old Money Style?
At its core, old money style draws inspiration from the refined aesthetics of the upper echelons of society, excluding an air of privilege and status. It's the art of dressing in a way that doesn't scream for attention but still commands respect.
This style draws inspiration from the wardrobes of the Ivy League elite, the aristocrats of Europe, and the genteel Southern gentry. It's about embracing well-fitted silhouettes, luxurious fabrics, and a color palette that harkens back to nature's most refined hues.
Old Money Style Men's Clothing Essentials
While trends come and go, the essentials of old money style remain steadfast. These are the foundation upon which you build your wardrobe, and they include:
Tailored Blazers and Jackets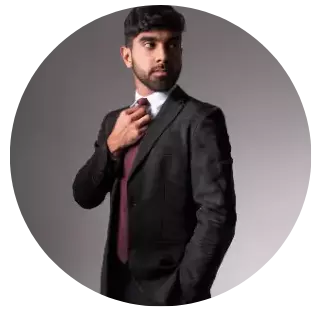 A perfectly fitted blazer is the cornerstone of old money style. Opt for earthy tones like navy, charcoal, or olive, and ensure it's tailored to your body.
Crisp Collared Dress Shirts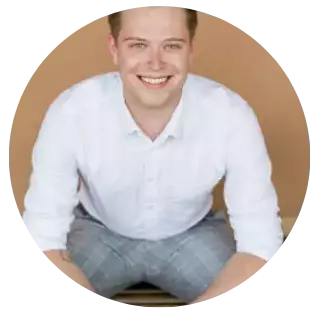 Crisp, collared, white dress shirts are non-negotiable. They exude an air of sophistication and can be paired with anything from suits to chinos.
Quality Knitwear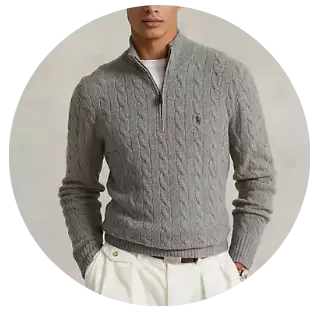 Invest in luxurious cashmere or merino wool sweaters. They add warmth and elegance to any outfit, and their versatility is unmatched.
Chinos and Khakis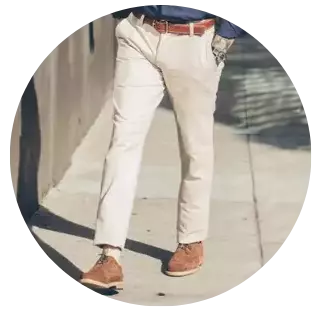 Ditch the jeans and go for well-tailored chinos and khakis in neutral colors. They effortlessly bridge the gap between casual and formal.
Tailoring a Flawless Fit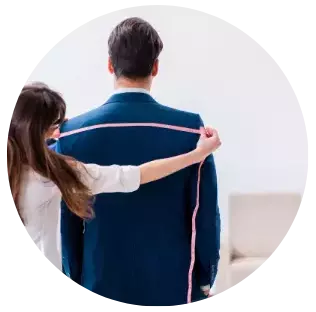 The Old Money style is synonymous with the perfect fit. A fitted suit and tailored trousers not only flatters your silhouette but also radiates an air of confidence and professionalism.
Leather Shoes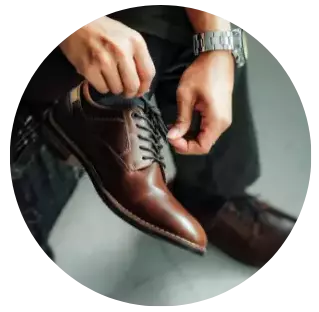 Quality leather shoes are a must when it comes to completing the old money style. Think high quality, genuine leather loafers, brogues, and oxfords. Brown tones are the epitome of old money class as well as black for more formal occasions.
Muted Tones Color Palette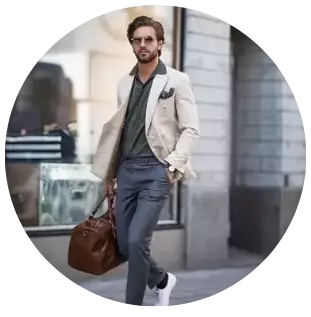 Old Money style clothing is a symphony of muted, understated colors that resonate with a sense of sophistication. Earthy tones, deep blues, and subdued pastels dominate this fashion realm. Forego flashier looks for a more subtle and simple aesthetic.
Old Money Style Outfits for Men
We've curated a collection of outfit ideas that encapsulate the class and refinement of old money fashion for men. Whether you're seeking the perfect outfit for a business meeting, a casual day out, a glamorous evening event, or a relaxed athletic pursuit, our handpicked selections will help you exude an air of timeless charm and opulence.
Business Professional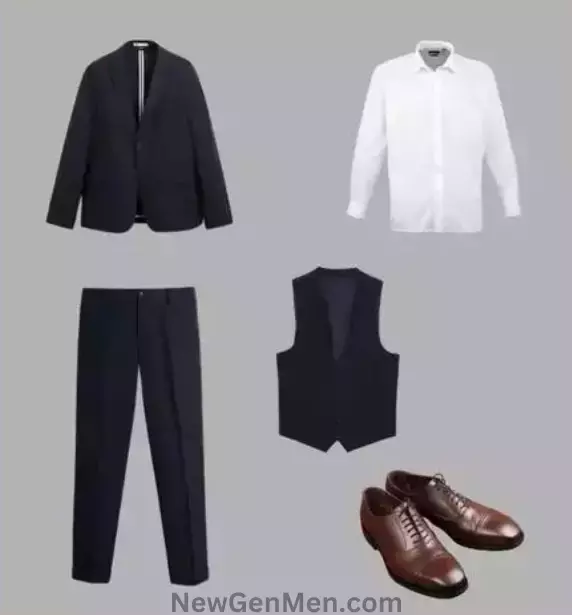 For the modern gentleman, the old money style in the workplace involves a well-fitted 3-piece suit paired with a crisp white dress shirt. Darker blazers like navy, black, and dark grey are essentials for the professional, office man. Lighter colors like white and beige are great for warmer weather and business casual outings. Opt for a subtle patterned tie and finish with classic leather oxfords.
Daytime Casual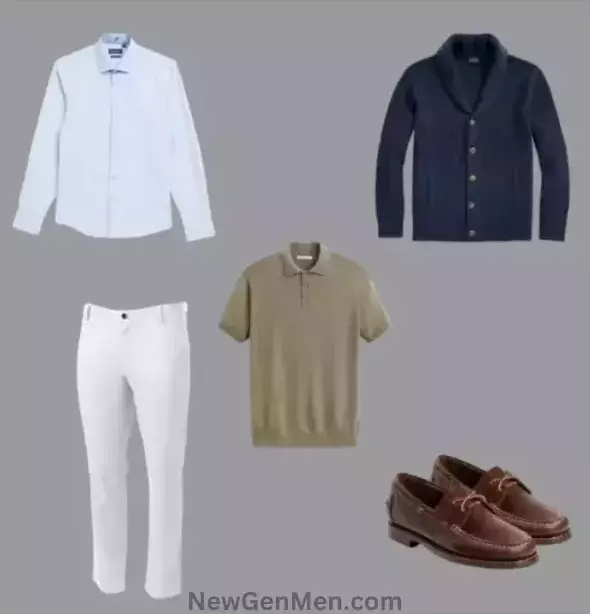 Casual doesn't mean sacrificing style. Daytime casual outfits are actually where you can show more of your personality with a wider range of colors and styles being acceptable. A clean Polo shirt, button-down, or cashmere sweater paired with khakis and slip-on loafers creates an effortlessly polished daytime ensemble.
Nighttime Outing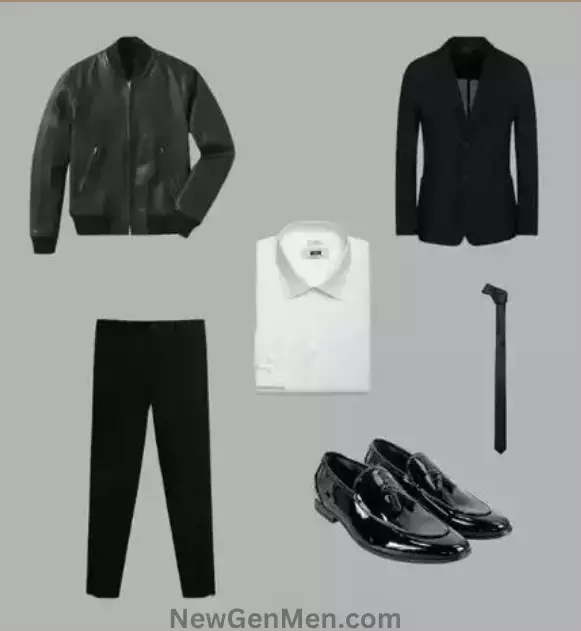 Nighttime is your time to shine and when you can truly showcase your old money style. For a modern interpretation of the Rat Pack style, embrace the allure of luxurious, fitted suits complemented by a slender tie or bow-tie that exudes sophistication and refinement. For a more casual look, leather jackets allow you to ditch the blazer and add a bit of edge while staying dress code appropriate. Finish your ensemble with polished, shiny dress shoes like Oxfords or boots in a darker hue.
Lounge/Athletic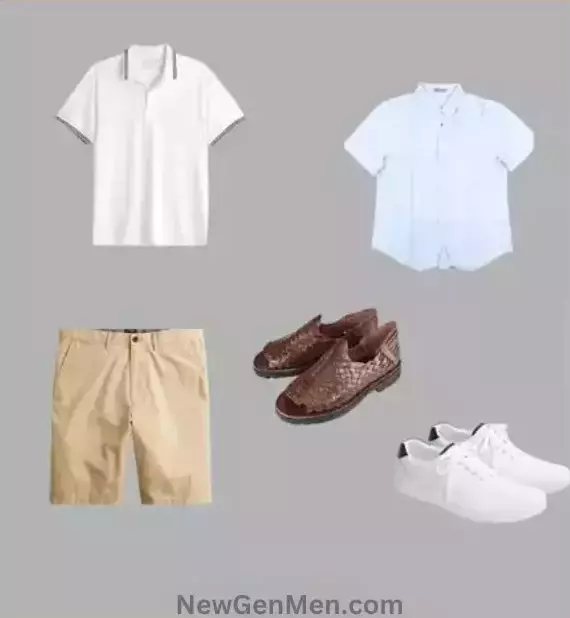 Leisure and athletic wear doesn't mean it's time to be sloppy and can be done with a touch of class. A well-fitted polo shirt, clean khaki or hoochie daddy shorts, and clean white sneakers or slip-on sandals strike the perfect balance between comfort and refinement. The key is to maintain high quality fabrics and clean, well-fitted gear whether you're having a beach day or just running errands. Lighter shades seem to be favored by the old money crowd for lounge wear with white often worn no matter how inconvenient the situation.
Old Money Style Men's Accessories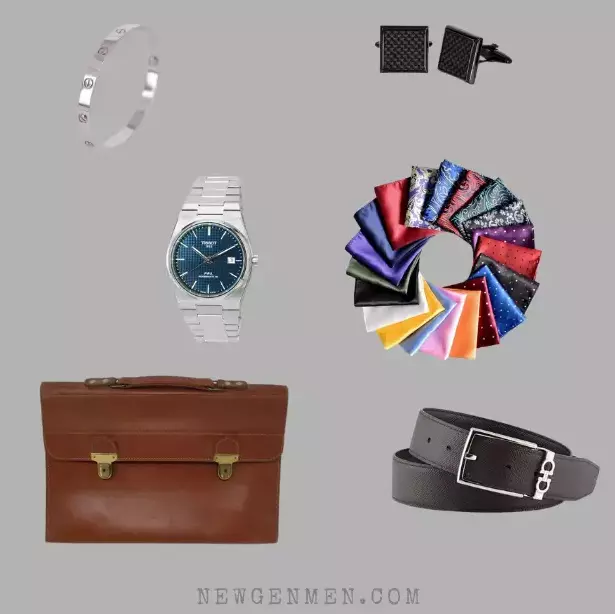 Contrary to popular belief, most people with old money don't always like to show off their wealth. While rappers may be adorned with thousand dollar chains and diamond grills, the old money style is a lot more subtle.
A luxury wristwatch can be paired with simple jewelry like a silver Cartier bracelet. It's also important to have high quality essential accessories like genuine leather belts, wallets, pocket squares, lapels, and cuff links. For the professional man on-the-go, a leather briefcase or work bag is a modern nod to tradition and is not only convenient but also a stylish addition to your ensemble.
Read More: Hair Styling Powder for Men Can Save Dull, Flat Hair
The Best Old Money Brands For Men's Clothing
When it comes to selecting brands that epitomize old money style, a few of the most recognizable old money clothing brands that stand out include:
Brooks Brothers: This American institution has been crafting timeless pieces since 1818. Their suits, dress shirts, and knitwear are staples of the old money wardrobe.

Ralph Lauren: One of the top old money fashion brands and the embodiment of American elegance, Ralph Lauren offers a range of classic menswear items that seamlessly blend tradition with modernity.

J.Crew: Known for its preppy and refined aesthetic, J.Crew offers versatile pieces that can be effortlessly incorporated into an old money wardrobe.

G.H. Bass & Co.: Famous for its iconic Weejun loafers, G.H. Bass & Co. provides the perfect footwear for completing the old money look.

Barbour: Barbour is a renowned British menswear company celebrated for its heritage-inspired clothing and outdoor apparel since 1894.
Barbour blends timeless style with functional craftsmanship, catering to individuals seeking both fashion and durability in their attire.

Sid Mashburn: Sid Mashburn is a distinguished men's clothing company recognized for its modern yet tailored aesthetic, offering a curated selection of high-quality menswear essentials and accessories.
Wrap Up
The old money style for men is not something only about what you can buy; it's an attitude, a philosophy that transcends mere garments. It's about carrying oneself with a sense of self-assuredness that comes from a deep understanding of one's heritage and the world around. To truly embrace this style, one must pay homage to the classics while seamlessly incorporating modern sensibilities.
Read More: