Men's accessories serve as the cherry on top of a well-crafted outfit, showcasing your style and personality in the process. From the luxury of a baller wristwatch to the subtle class of a leather wallet, each accessory holds the potential to show your attention to detail and style.
Remember, it's not just about the brands or the price tags, it's about selecting the accessories that resonate with your personality and leave a lasting impression on others. Just adding one or two of your favorite men's fashion accessories to your daily wardrobe can help you stand out and be and irresistibly attractive.
Top 10 Essential Men's Accessories List
1. Timeless Wrist Watch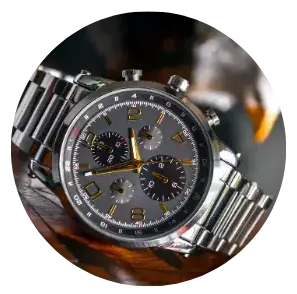 A classic timepiece is the quintessential men's accessory. Go for brands like Rolex, Omega, or Tag Heuer for timeless appeal. A quality watch not only complements your outfit but also demonstrates that you appreciate the finer things in life and have a refined taste for elegance and opulence.

2. Elegant Neckties and Bow Ties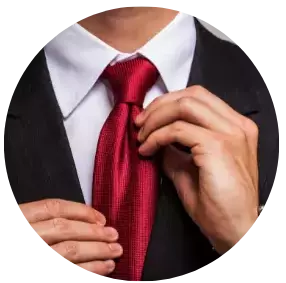 A necktie or bow tie is a powerful accessory that brings the professional man's ensemble together. Experiment with various colors and patterns to accentuate your attire, projecting an air of confidence and flair. A pocket square can also help add a pop of color if you're wearing an otherwise boring suit.

3. Polished Leather Belts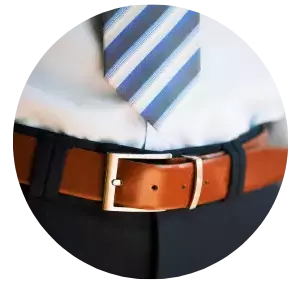 A well-crafted leather belt serves both form and function. Opt for a versatile black or brown option, and ensure it compliments your shoes. A well-fitted belt will help define your waistline as well add a bit of subtle style to your outfit.

4. Stylish Sunglasses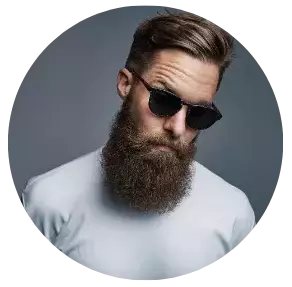 Not only do sunglasses protect your eyes from the sun's rays, but they also exude an air of mystery and allure. Choose classic aviators, wayfarers, or clubmasters for stylish sunglasses that can be easily paired with any outfit.

5. Clean Leather Wallet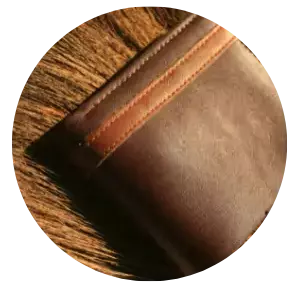 A quality leather wallet is a reflection of your taste and organization skills. Invest in one that can hold your essentials without bulking up your pockets. A messy wallet filled with old receipts and membership cards can make it appear you don't care for your finances.

6. Stylish Cufflinks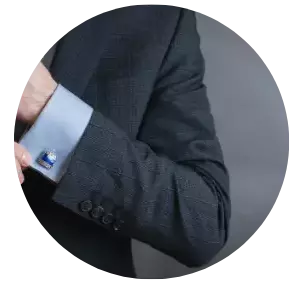 Adding a touch of sophistication to dress shirts, cufflinks have stood the test of time as a symbol of refined taste. From simple silver or gold designs to quirky and novelty shapes, cufflinks allow you to showcase your personality subtly.

7. Professional Bag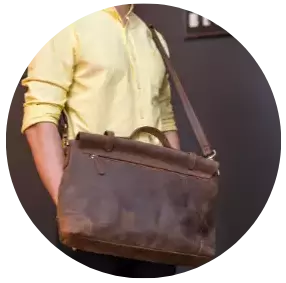 Practical yet stylish bags can be help you appear more professional, as they demonstrate a man's sense of organization and preparedness. A simple, leather messenger bag or cross-body bag can help add the finishing touch to more formal attire.

8. Casual Hats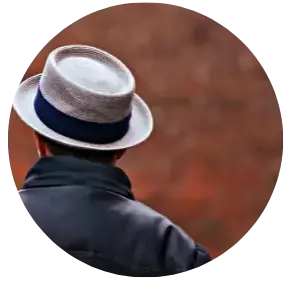 Hats are a great accessory for the lazy, casual days when you can't be bothered doing your hair. Whether it's a classic fedora, a casual baseball cap, or a beanie, the right hat can not only help cover bed head but be a stylish accessory.
9. Minimalist Jewelry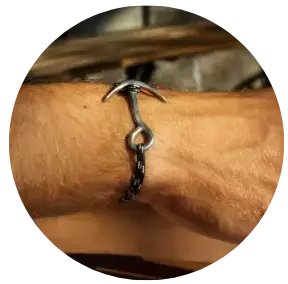 When is comes to wearing jewelry, opt for minimalist jewelry pieces, such as a simple chain necklace or a subtle ring. These accessories can add a touch of luxury and class without being too over-the-top.
10. Statement Cologne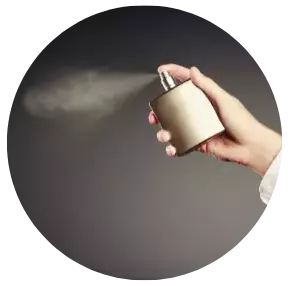 A well-chosen cologne is the invisible accessory that leaves a lasting impact wherever you go. It's the olfactory signature that enhances your presence and adds to your personal style. Different scents for the seasons can also help you spice up your profile.
What Accessories Women Love on Men
When it comes to men's accessories, many women often prefer a more simple and understated style rather than something too flashy. A classic, clean wrist watch is always a hit, adding a bit of luxury to your appearance without being overbearing. A subtle yet alluring cologne is also a must, leaving a lasting impression without overpowering the room.
Simple yet tasteful rings can also help accentuate a man's hands, a part of the body women love to hold and play with. Remember, less is more in leaving a positive and attractive impression on most women who appreciate effortless style, without it looking like you're trying too hard.
Shop Popular Men's Accessories:
This exquisite timepiece from Fossil features a black sunray dial and a brown leather strap, striking the perfect balance between classic and contemporary styles. It's an affordable option for a classic time piece that's perfect for any outfit.
A timeless choice, the Ray-Ban aviators provide both style and UV protection. The gold frame and green G-15 lenses add a touch of luxury that'll stand out at the beach or on a warm summer day. Built with quality with classic styles, you'll never have to worry about your aviators going out of style.
Crafted from stainless steel with a black PVD finish, these cufflinks by Montblanc exude sophistication and are an excellent addition to any formal outfit. Styled in round polished stainless steel with a acrylic glass inlay, a little bling can go a long way in sprucing up a suit.
The 2-in-1 reversible design offers double the styling options while buying just one belt. Made from genuine leather, it adds a touch of versatility to your wardrobe without taking up space in your closet.
Men's Accessories From The Olden Days
In the olden days, there were several men's accessories that were popular and widely used but have since fallen out of fashion. Some of these accessories include:
Pocket Watches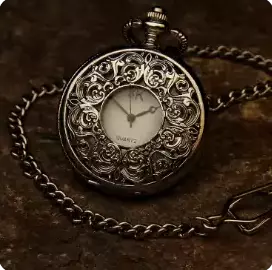 Before wristwatches became mainstream, pocket watches were a big hit. You'd carry them in your pocket with a chain attached to your lapel. But wristwatches took over, and pocket watches became less common.
Cravats/Ascots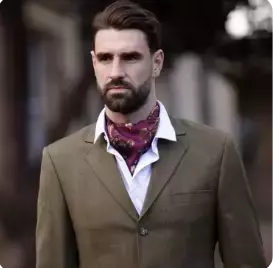 Imagine a fancy fabric neckpiece instead of a regular tie. That's what cravats and ascots were all about in the 1800s and early 1900s. They were the formal alternative, but eventually, they evolved into modern neckties and bowties, leaving cravats behind.
Hatpins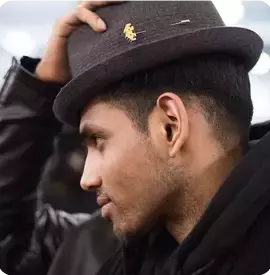 Back when hats were a thing, hatpins were essential to keep them secure. They had decorative heads like feathers and were quite fashionable. However, as traditional top hats went out of style, hatpins followed suit.
Walking Sticks or Canes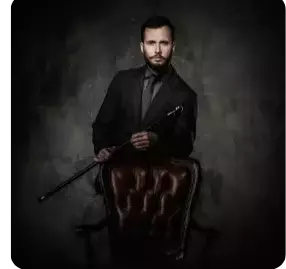 Men used to rock walking sticks or canes, which were both functional and elegant. But as fashion evolved, they became less common in everyday use and are now more associated with those who need assistance walking…or pimps.
Monocles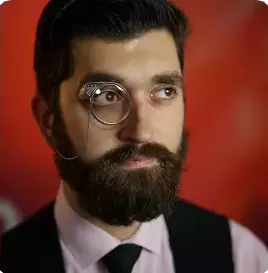 You might have seen those old-timey guys with a single lens in front of one eye. Those were monocles, like reading aids with a unique look. However, two-lens eyeglasses became more prevalent, and monocles became less popular.
Read More: