How to Straighten Curly Hair for Men
Curly hair can be difficult to manage, but there are plenty of easy ways to straighten curly hair for men. Some days, no matter what you do you can't help but to have a giant frizz ball on your head. Other days, your normally voluminous, curly hair has no life and just lays flat like a mop on your head. Even wearing a hat can be a challenge, unless you don't mind having uneven lines and dents in your hair.
Many men with curly hair opt to straighten it in order to make it easier to style. If you're a man with curly hair who wants to straighten it, there are a few different ways you can do so. Some of these methods (such as thermal reconditioning) require professional assistance, while others (such as blow outs) can be done at home. All you need is a few different hair styling tools, products, and time.
Table of Contents
The 6 Best Eyebrow Shapes for Men
How to Straighten Curly Hair : The Most Popular Methods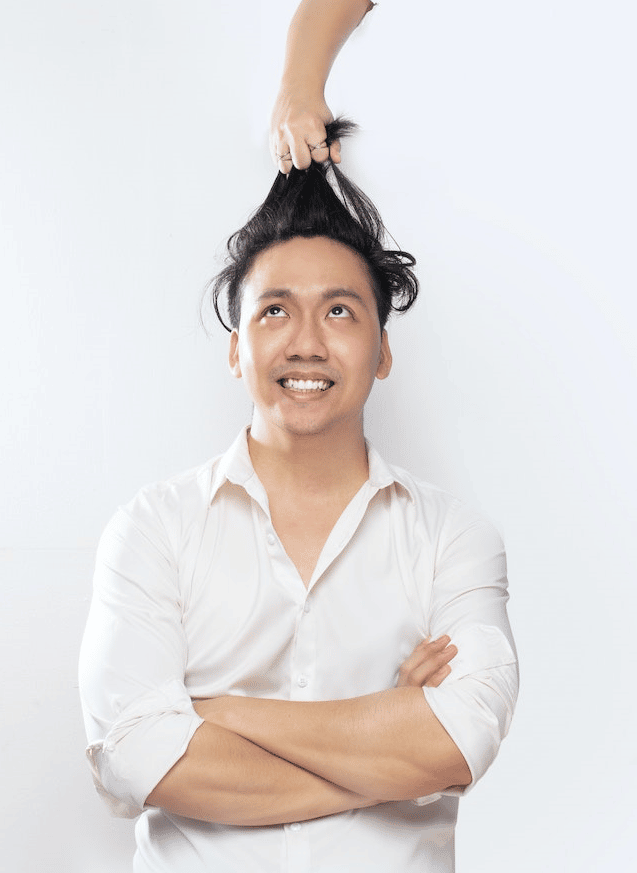 There are a few different methods that men can use to straighten curly hair. We'll review some of the most popular methods below.
Flat Iron
One of the easiest ways to straighten curly hair at home is by using a flat iron, also known as a hair straighter. They're usually made of ceramic or titanium, and they use heat along with a clamp to straighten your hair. It's literally like ironing, only on hair. You'll need a bit longer hair to be able to use a flat iron. Flat irons are available for purchase at most beauty supply stores, and they usually take about 15 minutes to heat up and work. The results of a flat iron will last until you wash your hair again.
Blow Out
A blowout is a process where your hair is blown out with a blow dryer and then styled with a brush. Blowouts usually take about 15-20 minutes, depending on how long your hair is. If your hair tends to go flat easily, a blowout is a great way to give it a bit of volume. You can also have more styled looks like a faux hawk or pompadour. A blowout in the morning should last all day with a little bit of gel or hairspray.
Relaxers
If you have a really tight curl pattern that would be too difficult or require too much time to blow dry or flat iron every morning, a hair relaxer can offer a more permanent solution. Relaxers are cream or lotion form alkali chemicals that are used to straighten or 'relax' the curls in your hair. It may not completely straighten your hair, but it will definitely loosen up your curls and make them easier to manage.
You can easily find relaxers at most beauty supply stores and almost all kits come with all of the instructions and tools that you need, including gloves. The whole process takes about 10-20 minutes to work and can last up to 8 weeks.
Thermal Reconditioning
If you are really committed to straightening your curly hair, thermal reconditioning is a more long-term option. Thermal reconditioning is a process that uses heat and a chemical called ammonium thioglycolate to straighten hair. It's also sometimes called Japanese Straightening Perm or Rebonding. It will most likely need to be done in a hair salon and can be a bit expensive– in the $100-$300 range for men's hair. The process usually takes about 2-4 hours, and the results can last up to 6 months.
Keratin Treatment
A keratin treatment is similar to thermal reconditioning but uses Keratin, which is a protein that's naturally found in your hair, nails, and skin. Also known as the Brazilian Blowout, the treatment uses heat from a blow dryer and keratin products to straighten curly hair. The heat helps lock in the product giving results that can last up to 4-6 months. Keratin treatments can be done at salons, and they usually take about 2-4 hours. Similar to thermal reconditioning treatments, a keratin treatment can run you anywhere from $100-$300, depending on your hair length and texture.
Related: How To Fix Yellow Teeth
Conclusion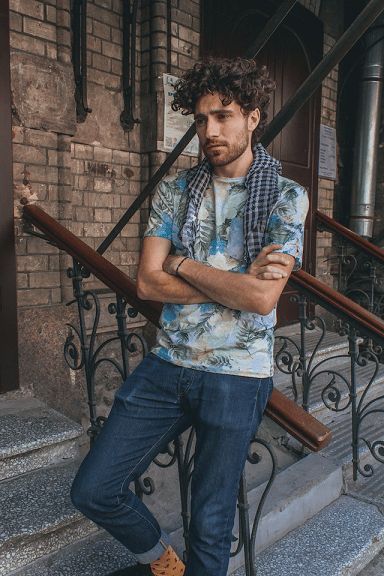 When choosing a method on how to straighten curly hair, consider how much time you have to style it every day, how long you want the results to last, as well as how much money you're willing to invest in the process.
Keep in mind, all of these methods use either heat or chemicals to straighten your hair which can cause damage if not used properly. Letting your hair air dry is the healthiest way to dry your hair, although it may not get the results you want. So long as you're gentle with the heating tools and condition your hair often, you'll be able to straighten curly hair with minimal damage.
Read More: