You're driving down the street and see a man run by and think– whoa, is that guy wearing leggings? Yes, he is, and they're extremely comfortable and even fashionable. Leggings aren't just for women anymore, as the growing trend of meggings continue to hit more and more men's wardrobes.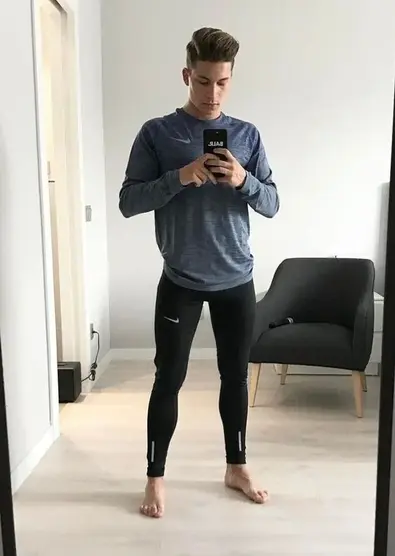 What benefits come with meggings and is it really okay for men to wear leggings? We'll dig into this growing clothing staple for men and see why you should pick up a pair of meggings as soon as fall hits.
What Are Meggings?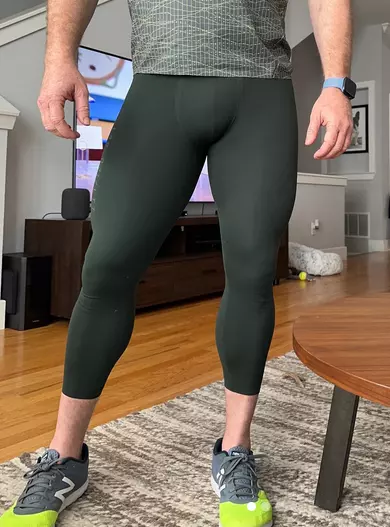 What exactly are meggings, you may ask? Simply put, meggings are leggings (men + leggings) designed specifically for men. They are crafted from a variety of materials such as spandex, nylon, and polyester, ensuring a comfortable and flexible fit. Meggings come in an array of eye-catching patterns, vibrant colors, and even unique designs, making them a daring choice for those who dare to stand out.
Why Wear Meggings?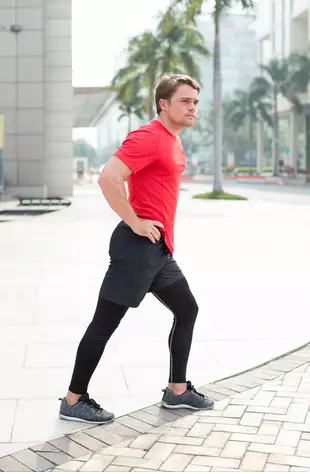 When it comes down to it, men wear leggings simply for their comfort. Skin-tight pants may seem uncomfortable but the snug fit and stretchy fabric provides a level of support and freedom of movement that many men enjoy. Leggings can be worn for various activities, including workouts, running, yoga, and lounging at home, offering a comfortable alternative to traditional pants or shorts.
They also provide benefits for athletes and fitness enthusiasts. Some meggings come with compression features and help improve blood circulation, provide muscle support, and reduce muscle fatigue.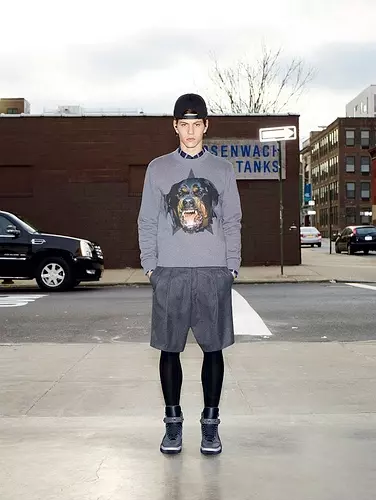 Lastly, men wear meggings for fashion and style purposes. Leggings can be layered with other clothes to create unique and stylish outfits. They can be worn under shorts or pants, adding an extra layer of warmth and texture. You can find any style of leggings that come in a wide range of colors, patterns, and designs, allowing you to showcase your individuality and personal style.
How To Wear Meggings
Choose the Right Fit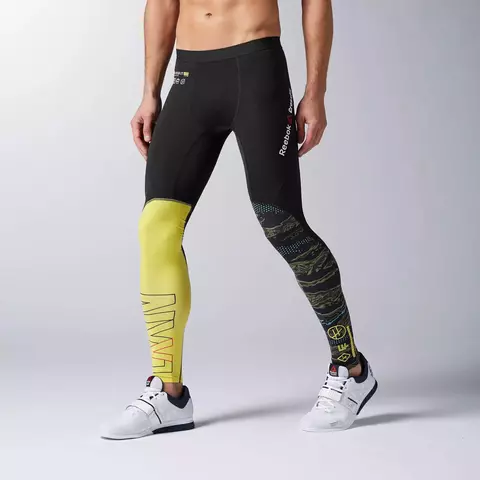 Meggings should fit snugly without being overly tight or restrictive. Look for a size that comfortably hugs your legs and waist without feeling constricting. It should not feel too tight or like you're cutting off the blood circulation in your legs. A little bulge may be unavoidable but you should not be able to see the outline of your junk. Also, avoid meggings that are too loose or baggy, as they may appear sloppy or ill-fitting. The fabric should tightly hug your buttocks with out any slack.
Pair with Looser Tops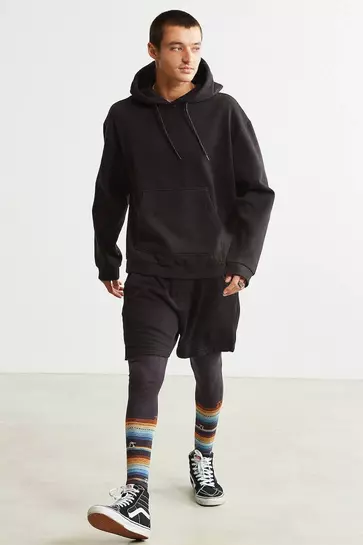 To create a balanced and proportionate look, it's best to pair meggings with looser, longer-length tops. Opt for work out tanks, oversized T-shirts, hoodies, or open button-downs that are fitted but not tight. You want to off-set the lean silhouette of your legs with a larger top so you're not too tight and constricted all over.
Layer To Create Different Looks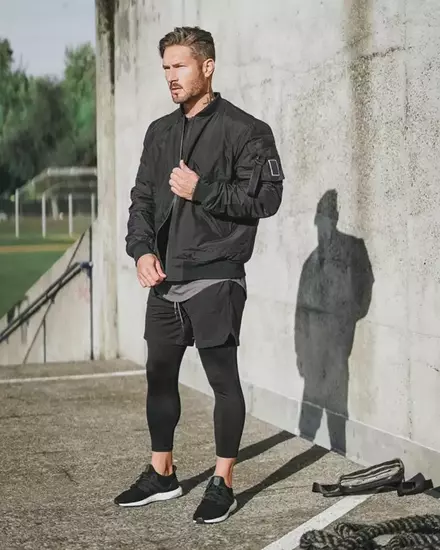 Layering is key when it comes to wearing meggings. Add a hoodie or bomber jacket to sport more of a casual, outside-the-gym outfit. If you have the body for it, feel free to wear a pair of leggings on their own. But if you're a bit shy when it comes to having your butt so visible, layer your meggings with a pair of gym shorts, jorts, or hoochie daddy shorts.
Choose the Right Socks and Shoes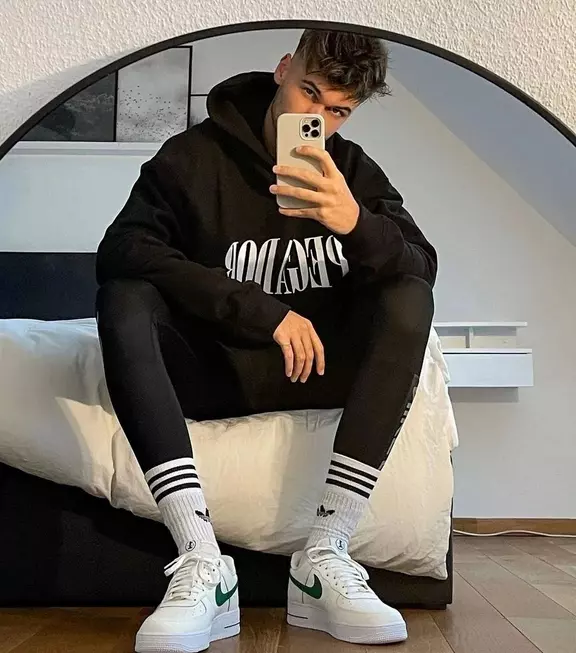 Wearing meggings is more of a casual look, so you're going to want a casual shoe like sneakers, loafers, slides, or athletic boots. Avoid wearing overly bulky shoes, as they can overwhelm the slim silhouette of meggings. Clean shoes and socks are always a must, especially if you're wearing a dressed down, casual outfit. Wearing athletic wear outside the gym is acceptable, but you don't want to appear dirty or like you've just rolled out of bed.
Embrace Patterns and Colors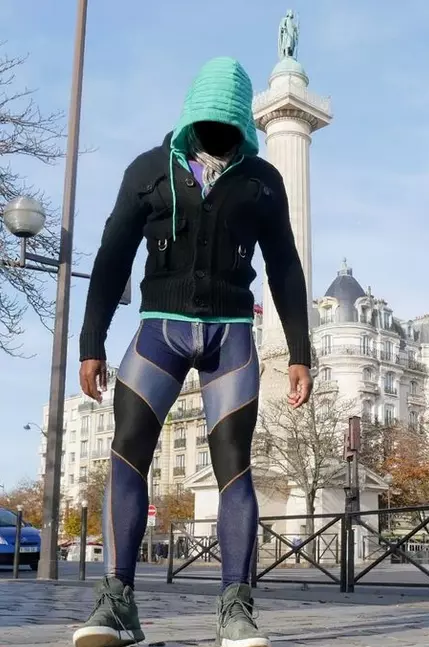 One of the unique aspects of meggings is the wide variety of patterns and colors available. Don't shy away from experimenting with bold prints, geometric patterns, or vibrant hues. If you're out wearing leggings, you might as well have fun with it. However, it's essential to balance the statement of the meggings with more neutral or subdued pieces in the rest of your outfit. Too many bright, spandex-material articles of clothing worn together may be a bit overkill.
Related: Crew Socks vs Ankle Socks: When To Wear What
Best Meggings
If you're ready to take the plunge and explore the world of meggings some of the most notable brands leading the meggings revolution are Matador Meggings, Kapow Meggings, Nike, and Under Armour.
Kapow Meggings The Original Men's Leggings
Kapow Men's Performance Leggings offer a unique and eye-catching style for men who want to stand out during their workouts. These leggings feature a vibrant and colorful design that adds a fun element to your activewear. Made with a compression fabric, they provide muscle support and improve blood circulation. Kapow is known for having a wide range of comfortable fit, attention-grabbing designs so it's easy to find any style of meggings to match your outfit of the day.
Nike Pro Dri-FIT Men's Tights
The Nike Pro Dri-FIT Men's Tights are a versatile and high-performance meggings for athletes and fitness enthusiasts. Made with Nike's Dri-FIT fabric, these tights effectively wick away sweat to keep you dry and comfortable during workouts. The compression fit provides a supportive feel and enhances muscle recovery, while the stretchy fabric allows for unrestricted movement. With the trusted Nike brand, their sleek design, and durable construction, these leggings for men are top-of-the-line when it comes to quality and performance.
Under Armour Men's HeatGear Leggings
The Under Armour HeatGear Leggings are designed for men seeking superior comfort and performance during their workouts. Made with the brand's signature HeatGear fabric, these leggings offer excellent moisture-wicking capabilities, keeping you dry and cool even during intense exercise sessions. The compression fit provides muscle support and enhances blood circulation, while the four-way stretch construction allows for unrestricted movement.
CW-X Men's Joint and Muscle Support Compression Tights
The CW-X Endurance Generator Performance Compression Leggings are designed to provide exceptional support and stability for endurance athletes. These leggings feature targeted compression panels that support key muscle groups, reducing fatigue and enhancing performance. The patented EXO-WEB technology provides targeted support to the hips, knees, and core, while the moisture-wicking fabric keeps you dry and comfortable.
Matador Meggings boasts a collection inspired by the strength and agility of the matadors of Spain. Their designs feature bold patterns, vibrant colors, and intricate detailing that make a fearless fashion statement. From geometric patterns to floral prints, Matador Meggings brings a touch of artistry and style to the world of meggings.
Read More: