The first date holds great importance, as it sets the stage for future dates and potential long-term romance. It's a chance to create a lasting impression and see if there's a connection between you and your date. In other words, don't blow it.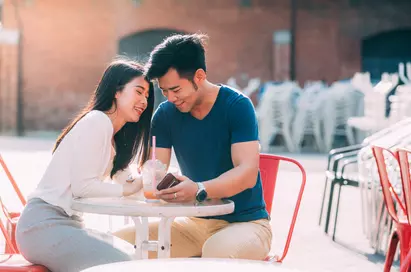 Where to take a girl on a first date can be be a big deal and choosing the perfect location and planning activities that align with your date's preferences can make all the difference.
We'll go through a bunch of first date ideas for all different tastes, budgets, and desired atmospheres. From casual outings to romantic rendezvous, we've got you covered.
Related: The Best Chapstick For Men: Get Irresistibly, Kissable Lips
Where to Take a Girl on a First Date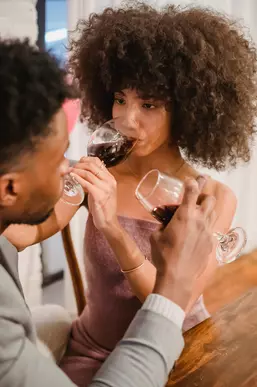 Finding the right balance between excitement and comfort is the key. Like yourself, your date may be nervous and not open to more daring first date ideas. Opt for a comfortable yet engaging environment that allows for conversation.
Casual First Date Ideas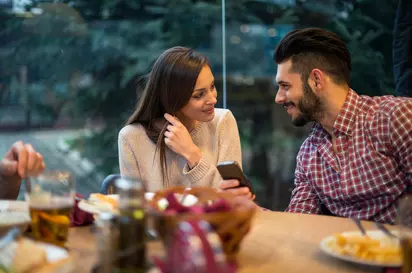 When it comes to casual first date ideas, the goal is to create a relaxed and comfortable environment for both of you to get to know each other better. Here are some casual first date ideas you can consider:
Coffee or Tea: Meeting at a local café for a cup of coffee or tea is a classic and low-pressure first date option. It provides an opportunity for conversation in a relaxed setting.


Picnic in the Park: Plan a picnic in a nearby park. Bring a blanket, some snacks, and drinks. It's a great way to enjoy nature, have a leisurely conversation, and get to know each other.


Museum or Art Gallery: If you both have an interest in art or history, visiting a museum or art gallery can be a fun and engaging first date. You can explore the exhibits together and discuss your thoughts and interpretations.


Walk in the City: Take a leisurely walk through a vibrant part of the city. You can explore interesting shops, grab an ice cream, or simply enjoy each other's company while taking in the sights and sounds.


Mini Golf or Bowling: Engage in some friendly competition by playing mini-golf or going bowling. They're fun, low-paced, casual activities that allows you to relax, have fun, and showcase your playful side. If you are a bit shy, the game will allow you to focus on something else than what to say next.


Food Truck Festival: Check if there are any local food truck festivals or events happening nearby. It's a casual and lively atmosphere where you can try out different cuisines and have a great time together.


Outdoor Adventure: Depending on your shared interests, you can plan a casual outdoor adventure such as hiking, biking, or taking a stroll along a scenic trail. It allows you to enjoy nature and have a conversation in a relaxed environment.


Comedy Show: There's no better way to lighten up the mood and make people feel good than laughing. Comedy shows are usually a bit louder and rowdier, giving you and your date plenty of time to chit chat and laugh at some jokes.


Local Zoo: Almost all women love cute animals and a zoo will allow you to have a slow-paced, casual date where you can talk about the attractions as well as get to know your date. It's not as common as a quick lunch or coffee date, so it'll definitely leave a last impression.


Outdoor Concert or Live Music: Check if there are any outdoor concerts or live music events happening in your area. Enjoy the music, dance together, and soak up the romantic atmosphere of live performances.


Beercade or Trivia Night: Find a local beercade (adult arcade with beer) or pub that has a trivia night. A fun night playing games with a few drinks will keep the date casual, fun, and full of activity.
Romantic First Date Ideas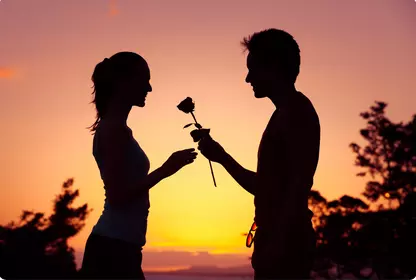 Remember, the key to a romantic first date is creating an atmosphere that allows for connection and intimacy. If you're looking for where to take a girl on a first date for more of a romantic setting, here are some suggestions to create a big impression and memorable experience:
Fine Dining Dinner: A classic choice for a romantic date is a fancy dinner at a nice restaurant. Choose a trendy fine-dining restaurant that will allow your date to get dolled up, wined, and dined. The intimate ambiance and high quality restaurant will allow good conversation time as well as show your date you're willing to put some effort into her.


Sunset Picnic: Plan an early evening picnic at a scenic location where you can enjoy the beauty of a sunset together. Bring a blanket, some wine or champagne, snacks, and your phone to play some tunes. It's a romantic setting to relax, chat, and watch the sun go down.


Stargazing: Find a spot away from city lights where you can gaze at the stars together. Bring a blanket, lie down, and admire the night sky. Consider learning a few constellations or use a stargazing app to enhance the experience.


Romantic Walk on the Beach: If you're near a beach or lake, take a leisurely stroll together along the shoreline. It may sound cliche when it comes to first date ideas but the sound of the waves, the salty air, and the beautiful scenery create a relaxed and romantic atmosphere for conversation and connection.


Wine Tasting: Visit a local winery or wine bar for a tasting experience. Explore different wines, learn about their characteristics, and enjoy the sophisticated ambiance. It can be a fun and educational experience for both of you. It'll also help loosen you and your date up a bit in case there's any nervousness.


Couples' Spa Day: Pamper yourselves with a couples' spa day. Book a relaxing massage or other treatments and enjoy a serene environment together. It's a great way to unwind, bond, and create a romantic atmosphere.


Boat Ride or Sailing: If you have access to a lake or river, consider renting a boat or going on a sailing excursion. Enjoy the tranquility of the water and the beautiful surroundings as you navigate together. It can be a romantic and adventurous experience.


Dance Lesson: Dancing is great, romantic first date idea that's physically active and will allow you an excuse to get close to your date. Book a private dance lesson with your date or drop by a scheduled dance class. You don't need to be a great dancer to begin with, it'll be a fun experience for you and your date and you might a few moves or two.


Cooking Together: If you enjoy spending time in the kitchen, consider cooking or baking a meal together. It's an interactive and collaborative activity that can be both fun and romantic. Set up a candle-lit dinner and show off your domestic abilities to your date.

Related: How To Approach Women On The Street
First Date Ideas on a Budget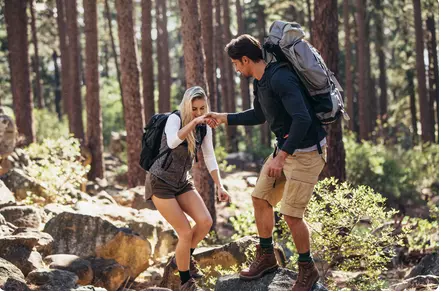 If you're looking for first date ideas on a budget, there are plenty of enjoyable activities that won't break the bank. Here are some affordable options:
Outdoor Picnic: Plan a picnic in a local park or a scenic spot. Pack some homemade sandwiches, snacks, and drinks. Enjoy the outdoors, have a conversation, and get to know each other better.


Free Community Events: Check out local community calendars for free events such as outdoor concerts, art exhibitions, cultural events, street fairs, or movie screenings. These events often provide an enjoyable and lively atmosphere for a fun date.


Explore a Farmers Market: Visit a nearby farmers market and browse the stalls together. There are usually plenty of samples to keep you and your date's belly full and you can discover unique local products, artwork, and vendors.


Scenic Hike: If you and your date enjoy nature and physical activity, go on a scenic hike or nature walk in a nearby park or trail. It's an opportunity to explore the outdoors, enjoy each other's company, and engage in conversation.


Game Night: Have a game night at home. Play board games, card games, or video games together. It's a relaxed and entertaining way to spend time together without spending much money.


Home Movie Night: Instead of going to a theater, have a movie night at home. Pick a couple of your favorite movies, make some popcorn, and create a cozy atmosphere with blankets and pillows. It's a cost-effective and intimate way to enjoy a film together.


Take a Bike Ride: If you both have bicycles or can rent them at a reasonable cost, go for a bike ride around your neighborhood or explore local bike trails. It's a fun and active date idea that allows you to enjoy the outdoors.


Explore a Local Museum or Art Gallery: Many museums and art galleries have discounted or even free admission days. Take advantage of these opportunities to visit a local cultural institution and appreciate art and history together.


Tourist Day: Pretend to be tourists for a day and visit the major tourist spots and landmarks in your town or the next town over. You may discover famous locations you haven't heard of before and can just wander around with your date taking cheesy tourist pictures.
Read More: